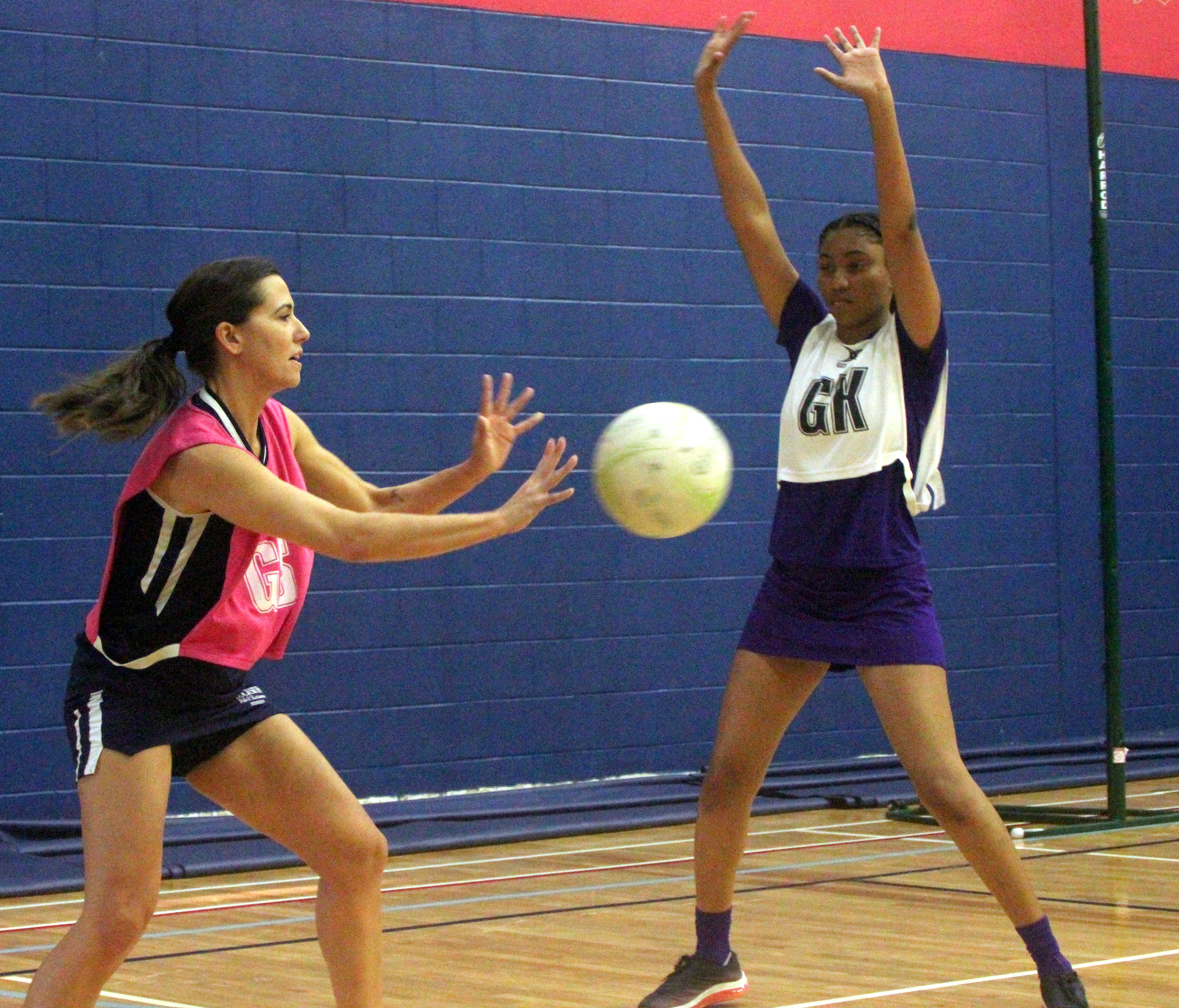 Two Senior League Netball matches took place inside the CedarBridge Academy Gymnasium.
In the opener the Storm defeated Docksiders 52 – 13, MVP Inshanae Smith led the Storm to victory with 15 goals, Kaamilah Nasir added 13 goals, Amayah Smith-Burt scored 10 goals, while Best Attacker Zakiyah Durham scored 7 goals, Nabiilah Nasir scored four times and Amali Smith scored 3 times, Debre Evans was named the teams Best Defender. Alicia Churn scored 9 goals for the Docksiders, Olivia Bugg added 3 goals, Lauren Abrahams scored once, Denise Carpenter was named MVP, while the Best Attacker was Geena Icopping, and the Best Defender was Cameron Simon.
The nightcap saw the Tigers defeat the North Village Lady Rams 40 – 29.
Tigers' Best Attacker Jay-Lynn Hines led them in scoring with 22 goals, Jahtuere Trott added 18 goals, Demiqua Daniels was named the team's MVP, while Diara Benjamin was the Best Defender. Darrika Simons scored 11 goals for the North Village Lady Rams, Zhanae Simmons added 9 goals, Coriah Simmons scored 7 goals, and the teams MVP Jada Richards scored twice, the Best Attacker was Akeyla Furbert, and the Best Defender was Quinae Outerbridge.