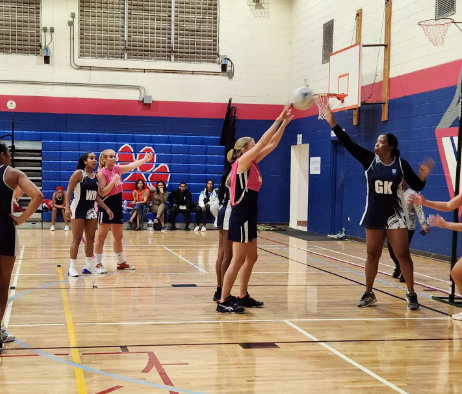 Picture curtsey of St. George's Cricket Club
IslandStats.com
Docksiders picked up their first win of the season, after a see-saw battle against an equally matched St. Georges side 31 - 29.
The two teams traded the leads throughout the match entertaining the spectators for all four quarters, both teams showing much improvement from the beginning of the season to now.
Midway through the third quarter play was halted due to an injury that required medical attention to Docksiders Goal Shooter and MVP Zureena Rubaine. This unfortunate injury proved to be the extra push Docksiders needed to finish the match strongly, earning them bragging rights as their last meeting saw them finish with a share of the spoils.
Docksiders were led to victory by Olivia Bugg who scored 14, MVP Rubaine added 9 goals, Laura Faulkner scored 5 goals, and Alicia Churm scored three times. Caroline Hobson was the team's Best Attacker, while Geena Kopping was the Best Defender.
Best Attacker Nicole Smith scored 17 goals for St. George's, Selina Bascome added 7 goals, and Kristin Holman scored 5 goals, Jasmine Adams was named MVP and Best Defender for St. George's.