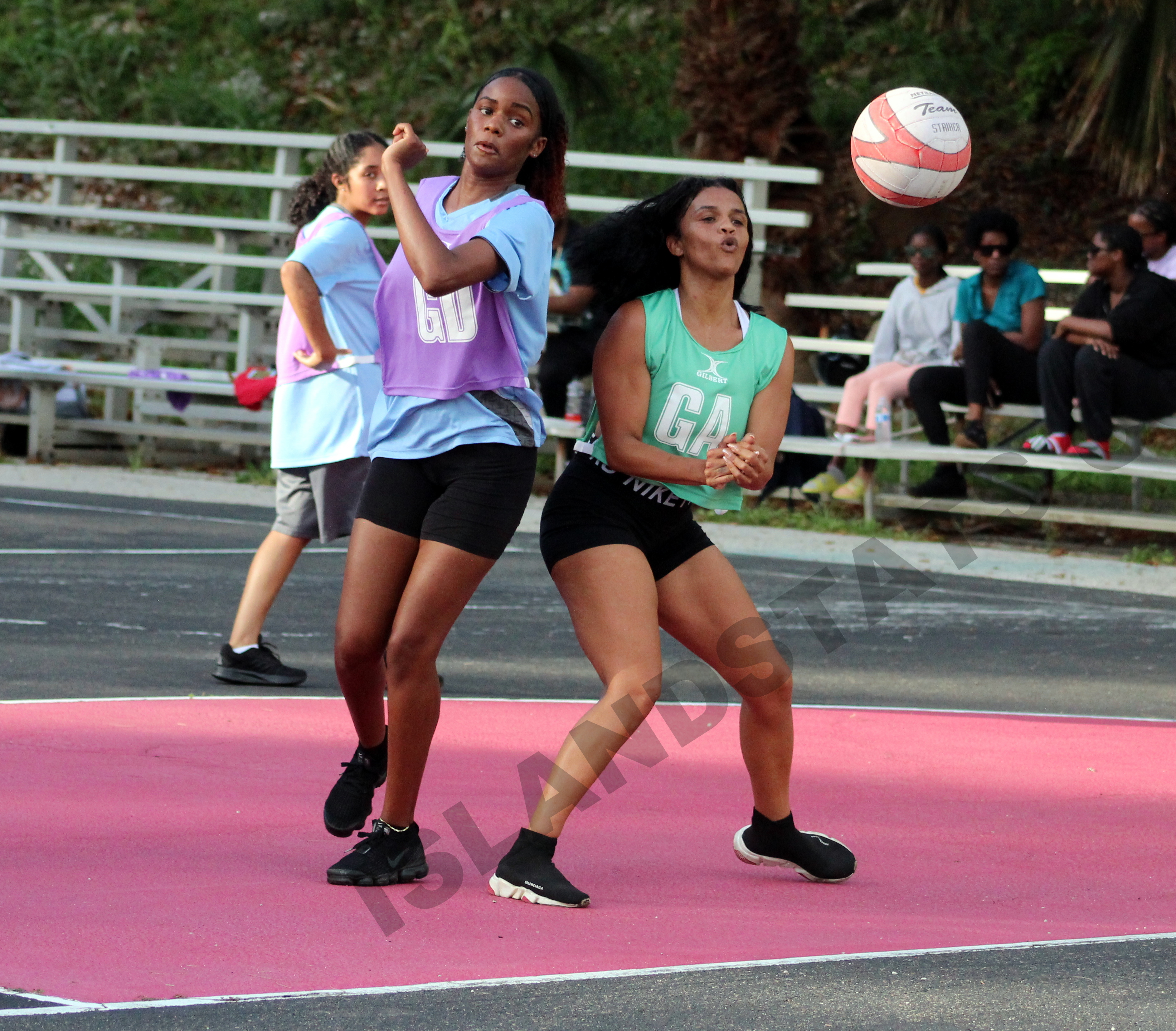 It was a triple-header of Bermuda Netball Association Summer League action at the Whitney Institute.
PHC Lady Zebras defeated Stars Netball 18 – 13 on the opener, PHC were led by Best Attacker Amali Smith who scored 9 goals, Best Defender and MVP Inshan-nae Smith added 6 goals, and Tyra-Lynn Simmons scored 3 goals. The Stars Netball got 7 goals from Best Attacker and MVP Makeda Goater, Sydney Santos added 4 goals, and Eshe Grant scored twice, Stacia Ming was named the teams Best Defender.
The BHB Angels defeated the Dandy Stars 22 – 12, MVP Charlene Bogle-Gomez led the BHB Angels with 15 goals, Best Attacker Demiqua Daniels added 5 goals, while Stacey O'Brien, and Stacy-Ann Brown both added a goal each, Tina Wall was the teams best Defender. The Dandy Stars got 6 goals from Moriah Bridgewater, Marissa Brangman added 4 goals, and Connica Boyles scored twice, the Best Attacker was Chiajae Rudo, while Nia Dailey was named the Best Defender and MVP.
The Tigers defeated the St. George's Lady Colts 27 – 12, MVP JahKenya Trott the Tigers to victory with 21 goals, with JahTuere Trott adding 6 goals, Jordyn Ming was the teams Best Attacker, while the Best Defender was Courtney Anderson. The St. George's Lady Colts got 9 goals from Nicky Smith, while MVP Hailey Smith added 3 goals, the Best Attacker was Kiarrah Rogers, while the Best Defender was Jasmaine Adams.