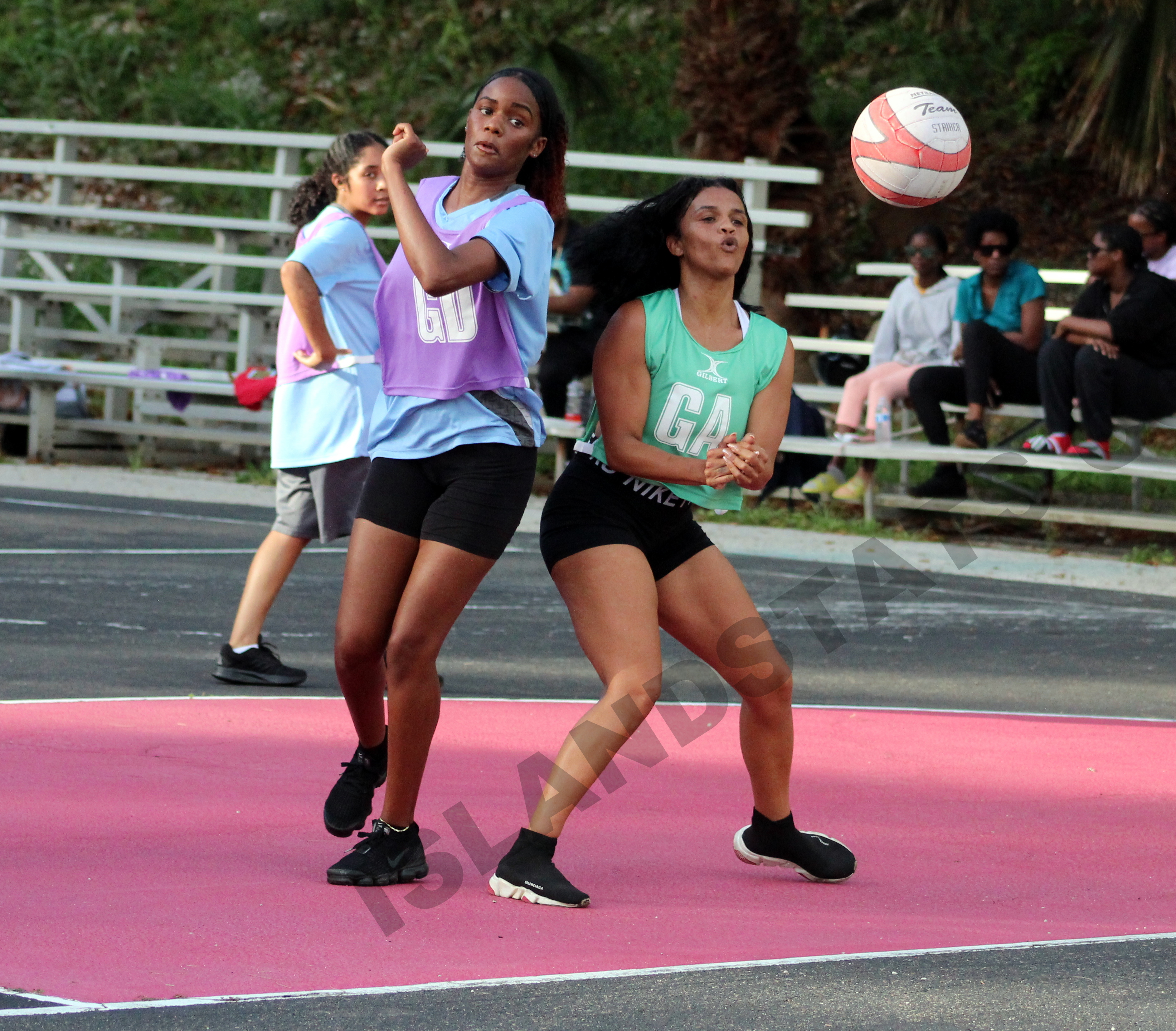 Only Women's League action took place at Bernard's Park in Bermuda Netball Association's Summer League play.
Click Here to see
Pictures of Bermuda Netball Association Women's League June 30th, 2022
The Tigers defeated the PHC Lady Zebras 26 – 17, the Tigers were led to victory by MVP Diara Benjamin who scored 16 goals, Jahtuere Trott added 9 goals, and Kessiah Jackson scored once. Tyra-Lyn Simmons scored 10 goals for the PHC Lady Zebras, Amali Smith added 3 goals, and Vernicka Symonds scored twice.
The Stars defeated the St. George's Lady Colts 34 – 15, Fredericka Samuels scored 25 goals to lead the Stars to victory, Miesha Greaves added 12 goals, with Imani Wooley was named the teams MVP. Coriah Simmons scored 7 goals for the St. George's Lady Colts, Selena Bascome added 5 goals, and Kristin Holman scored 3 times, Jasmine Adam was named the MVP.