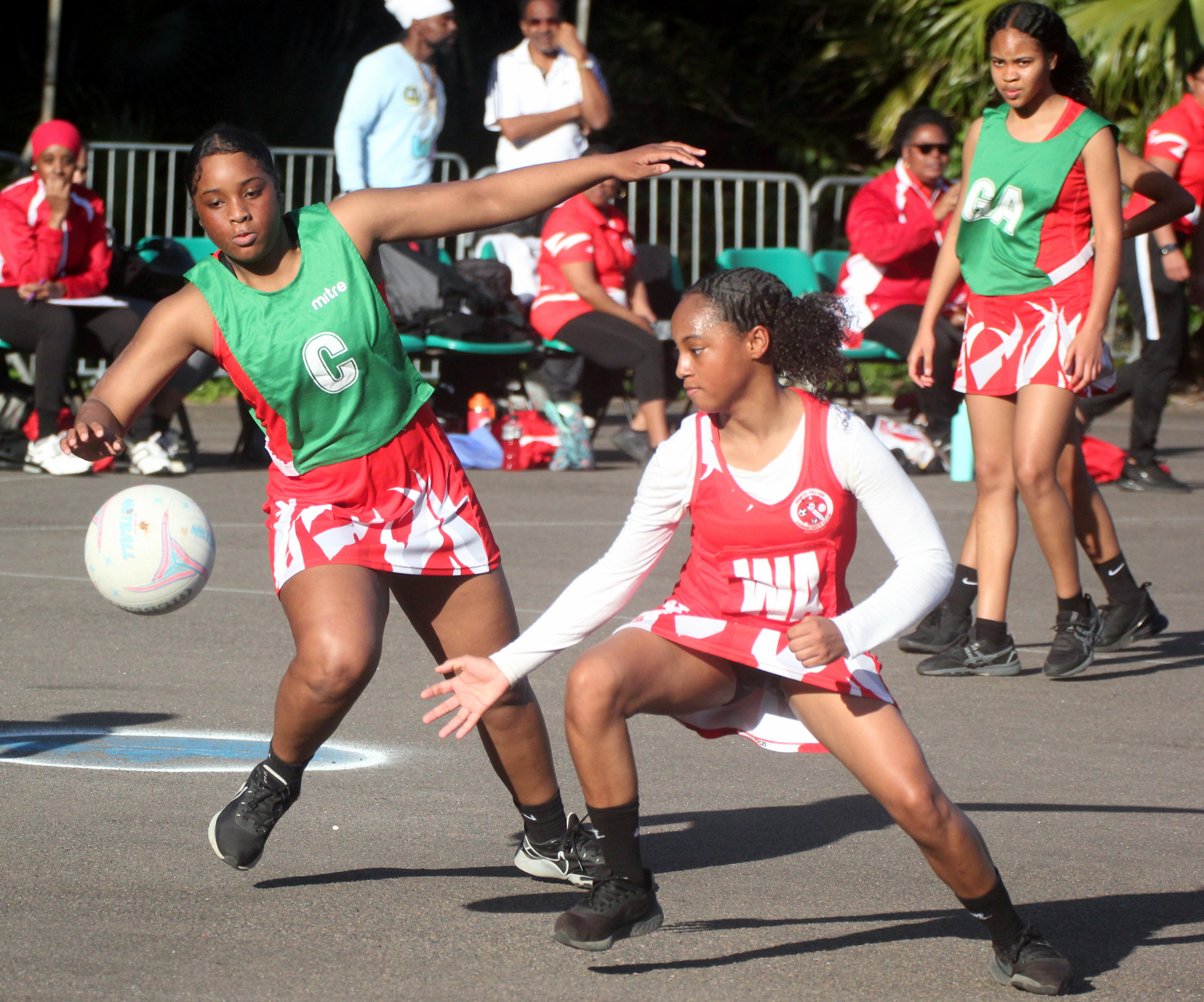 The last two Bermuda Netball Association's Under 17 League make-up matches were played.
Storm dominated play from start to finish in maintaining their undefeated record defeating the North Village Lady Rams White 55 - 13.
The Storm were led to victory by Rihanna Reddicks with 17 goals, Best Attacker Jamir Hatherly added 16 goals, Jaelyn Rewan-Lambert would chip in with 14 goals, Co-MVP Amara Richards scored 4 goals, while Jazya Brimmer-Peets added 3 goals, and Co-MVP Amayah Smith-Burt scored once, Deontae Scott and Sierra DeSousa were named the teams Best Defenders.
The North Village Lady Rams Whites got 10 goals from MVP Akina Williams 10, Katiah Rogers added 2 goals, and Jazmyn Sutton scored once, the Best Attacker was Marlie Dill, and the Best Defender was Tanah Edwards
The final match was played in good spirits and love for the game by both teams. Dandy Stars lead from start to finish, with North Village Lady Rams White's constantly pushing and chipping away at the lead in hopes of a comeback. In the end, Dandy Stars proved too strong ending the match 26 - 16.
Dandy Stars got 18 goals from MVP and Best Attacker Sioma Rudo, Moriah Bridgewater added 8 goals, with Kaelyn Fleming named the team's Best Defender.
North Village Lady Rams White got 5 goals from their Best Attacker Akina William, and Katiah Rogers, while Jazmyn Sutton scored 4 goals, and Taliah Wade scored twice, Tanah Edwards was named the teams MVP, and the Best Defender was Marlie Dill.