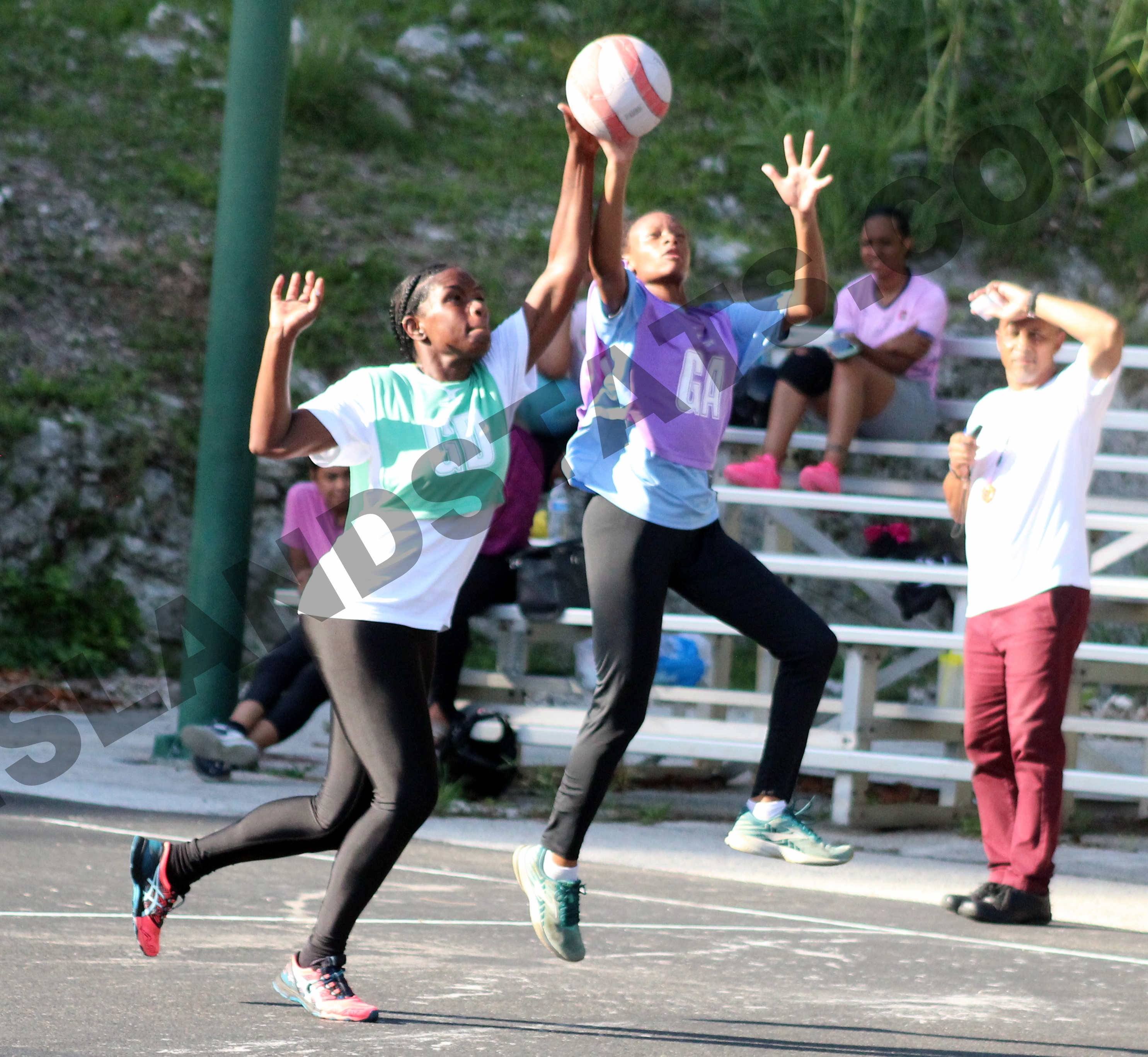 The Bermuda Netball Association's Women's Summer League and Coed League Season are now over, today www.islandstats.com brings you the League Standings and leading Goalscorers.
The Tigers won the Women's League with 27 points, with the BHB Angels second with 21 points and the Stars finished third with 18 points.
Diara Benjamin from the Tiger was the League Leading scorer with 115 goals.
In the Coed Division, the Storm Chasers claimed the title with 15 points, the North Village Rams finished second with 11 points, and the BHB Angels finished third with 8 points.
Antoine Williams was the League Leading goalscorer with 104 goals.
Women's League

27 Tigers
21 BHB Angels
18 Stars
15 PHC Lady Zebras
06 North Village Lady Rams
03 St. Georges Lady Colts
Top Goal Scorers

115 Goals Diara Benjamin - Tigers
107 Goals Jahtuere Trott - Tigers
103 Goals Darrika Simons – North Village Lady Rams
103 Goals Fredricka Samuels - Stars
Coed League

15 Storm Chasers
11 North Village Rams
08 BHB Angels
03 PWC
Top Goal Scorers

104 Goals Antoine Williams - Storm Chasers
98 Goals Darrika Simons – North Village Rams
70 Goals Sheldon Bahadosingh - BHB Angels