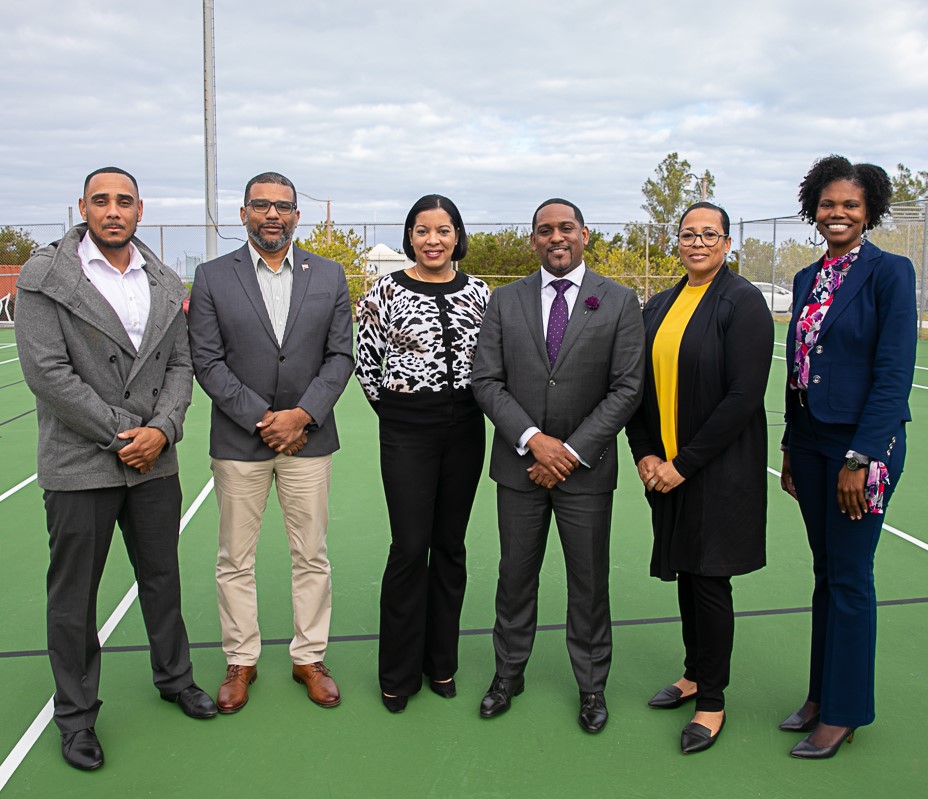 The Minister of Youth, Culture, and Sport, Sen. Owen Darrell, will hold a press conference at 9:50 am this morning at the CedarBridge Academy Netball Court alongside the Bermuda Netball Association.
www.islandstats.com will be LIVE from the CedarBridge Academy Netball Court to bring you the coverage.
Minister Darrell said, "The public may recall last November that the Bermuda Netball Association (BNA) expressed health and safety concerns over the state of the government-owned netball courts at Bernard's Park. Due to weather and frequent use, the asphalt surface of the courts had become dangerously eroded.
As a result, a decision was made in December to temporarily close the courts until the Department of Youth and Sports could complete the necessary repairs.
While these repairs are underway, we still recognized that there was a need to find a location so that the BNA could continue their leagues.
So, today, I am happy to announce the a temporary solution for the BNA to resume their Saturday leagues, thanks to Whitney Middle School and Cedar Bridge Academy, who have generously offered to share their facilities until the end of the season.
For the time being, the Bermuda Netball Association will use the outside courts at Whitney Middle School for conducting their Junior Leagues and the indoor Gymnasium at Cedar Bridge Academy for the Senior League. I extend my deepest gratitude to Ms. Reeshema Swan, principal of Whitney Middle School, and MP Jason Wade, Chairman of the Board at CedarBridge Academy, for coming to the assistance of the BNA.
The Department of Youth and Sport will further assist by marking the courts and providing bleachers and equipment to Whitney Middle School in the interim, while they continue investigating the full scope of repairs required at Bernard's Park and plan the most effective course of action.
With over 400 registered players on island, Netball is a huge sport for Bermuda, and those who use our courts at Bernard's Park have suffered setbacks to their practice for far too long.
Before this most recent closure, a series of vandalism acts in recent years, coupled with social-distancing requirements enforced over the pandemic has made it very difficult for players to maintain their practice comfortably and safely.
I wish to assure the public that the Ministry of Youth, Culture, and Sport values the importance of netball to our community, and we are committed to finding a permanent solution to that will meet the needs of all parties.
While this is still an ongoing project, I am grateful to the public and all invested parties for their patience and collaboration as we continue working together to support our local athletes."