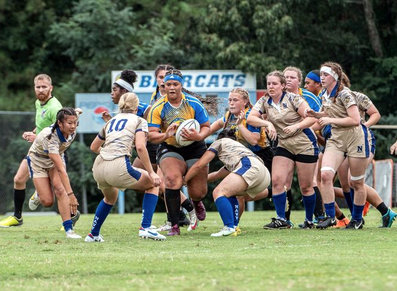 Returning home after traveling to Life University, Nisaiah Berkeley and her Lander University Women's Rugby teammates fell 66-6 to Davenport.
Lander drops to 2-2 overall and 0-1 in the conference while Davenport moves to 3-0 overall and 2-0 in the conference.
Davenport would score 21 unanswered points before Bella Gullatta hit a penalty kick to get Lander on the scoreboard.
Davenport would tack on 21 more points to take a 42-3 lead into the half.
Gullatta would hit another penalty kick to get Lander its six points on the day while Davenport would score 24 points in the second half.