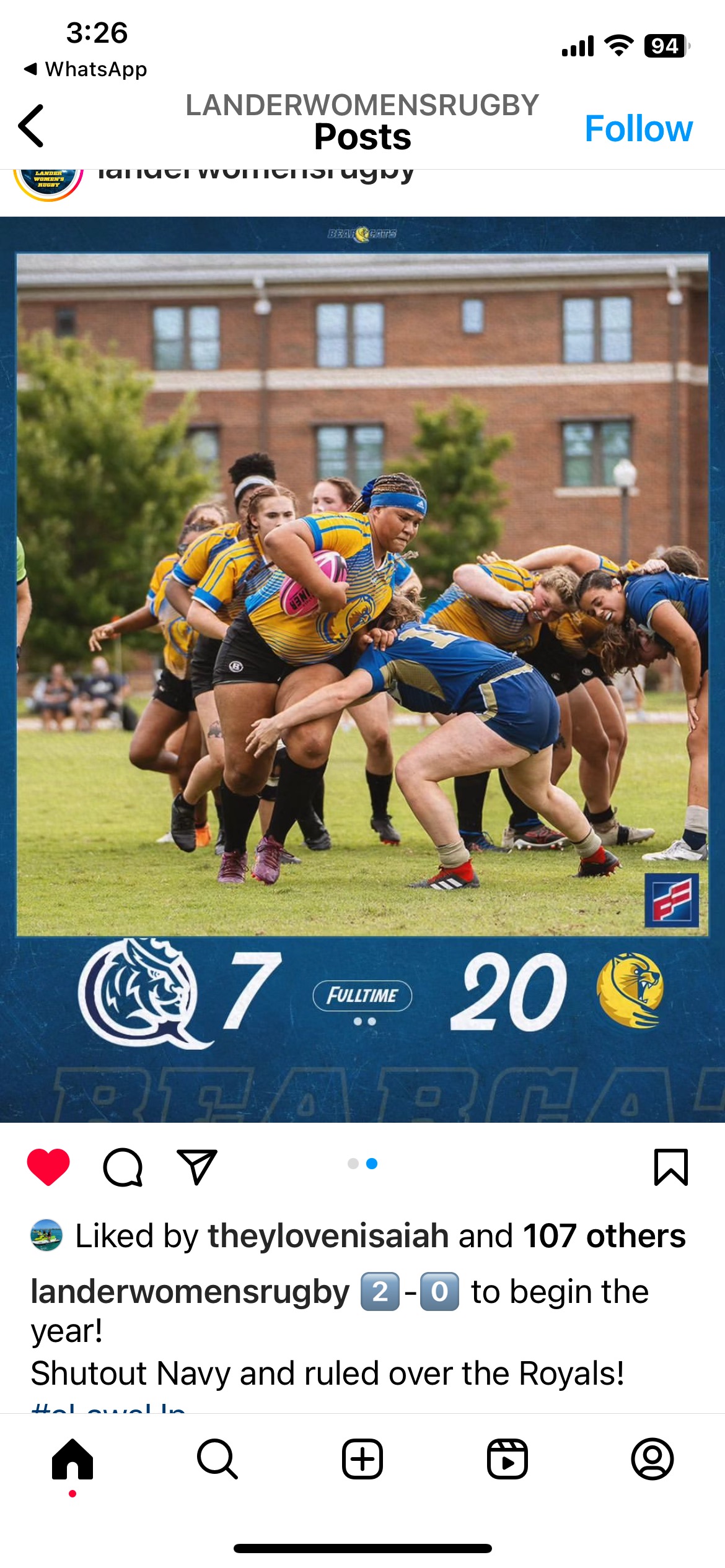 Nisaiah Berkeley and her Lander University Women's Rugby teammates started the year 2-0 with a 12 - 0 win over Navy and a 20 - 7 victory over Queens.
Lander University also collected their first wins in NIRA after fully joining last season.
In their first game, Lander University converted tries in the first and second half against Navy. Alli Davis got the first points of the season to put Lander up 5-0 before Julia Anhalt drilled a kick to put Lander in front 7-0. Alexis Dallas finished up the scoring in the second half with a late try to push Lander University ahead 12-0.
Game two saw Lander University strike first and didn't look back in their second game of the day as they took down the Queens Royals 20-7.
Davis and Berkeley had first-half tries to put Lander ahead 10-0 by halftime. Dallas and Grace Taylor added second-half tries before Queens got its first points of the game to make it a 20-7 contest midway through the second half. Lander would hold Queens off the scoreboard for the rest of the contest to take its 20-7 victory.