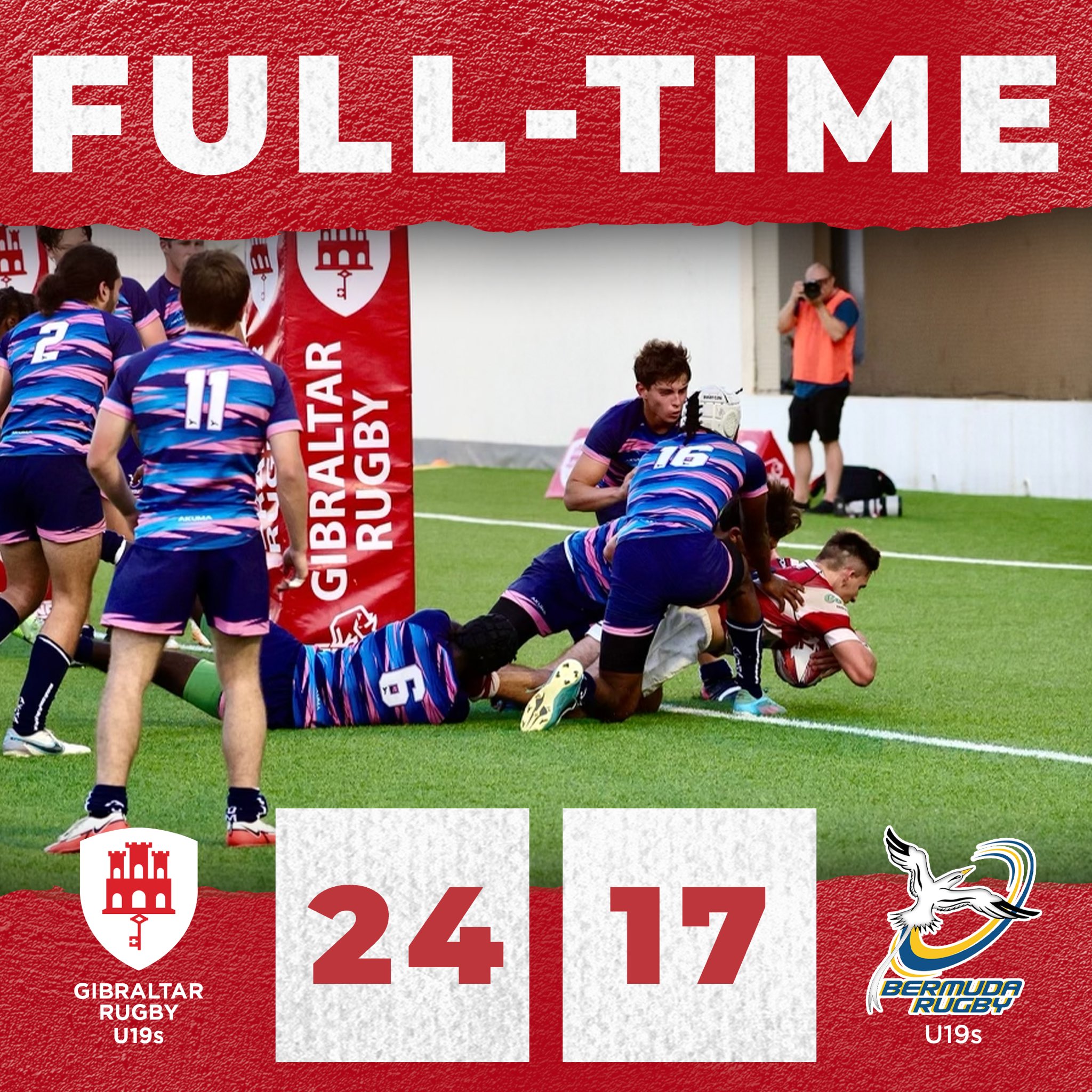 Gibraltar Rugby's Under 19 team came away with a 24 - 17 victory against Bermuda's Under 19 team.
With 8 minutes to go the score was 17-17, with Try's from Kwame Naylor and Aiden Kendall. Bermuda outscored Gibraltar 3 Try's to 2 but they clawed their way to the front on Penalties.
It was a very tight game with an opportunity to equalize and draw at the end, but overall an excellent experience and just what the team needed in terms of tournament prep.
Coach Chris Naylor said, "Although they were disappointed to lose, as the saying goes, you learn more from a defeat than a win.
Nevertheless, the Gibraltar game on its own was a great learning opportunity for the lads and the squad gained a lot from the experience, highlighting what we need to work on ahead of their upcoming international.
It was also a chance for their UK-based players, who are away at school, to train and play with the Bermuda-based players."