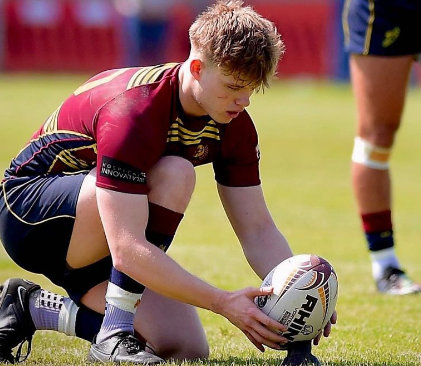 Jamin Hodgkins and his Atlantic Select teammates defeated the British Columbia Bears 38 - 14 in a tough opening game at the 2023 Coast to Coast Cup in Halifax.
Amidst foggy conditions at Halifax's Graves-Oakley Park, Zephy Melnyk and Demetri Patterson crossed over for BC in a tight opening half as the Bears trailed 17-14 at the break.
However, it was a difficult second period for the Bears as the Selects dominated proceedings to secure victory and leave BC with plenty of food for thought going into the next match against the Toronto Arrows Senior Academy on Wednesday.
"Firstly, congratulations to the Atlantic Selects on the win. It was a tough game and our naivety showed at times, but it was good experience for this younger squad to build on. This is the level of competition that we need, and this is the beginning of a much longer journey for the Bears program. We've got plenty to work on in training this week, and we'll be looking for that intensity and bite. We're excited to face the Arrows Senior Academy side in what will be another big test for this group," said, BC Bears Senior Men's Head Coach Curry Hitchborn.