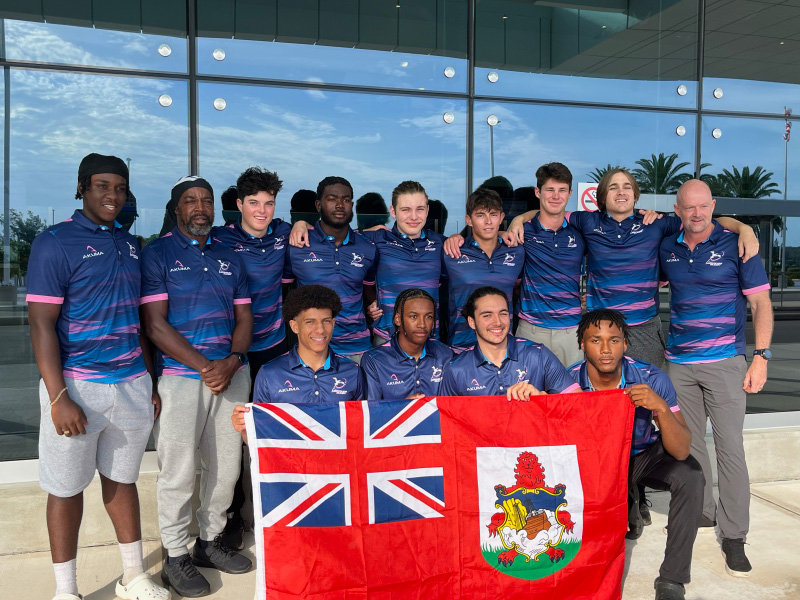 The stage is set for the 2023 Rugby Americas North (RAN) Menís Under 19 and Senior Womenís XVs Tournament being held at the University of West Indies Mona Bowl from July 12 Ė 16.
Six Menís Under 19 teams including Bermuda and five Senior Womenís teams from seven different RAN countries will compete against one another in fifteen-a-side matches.
Pool and round-robin play will run Wednesday, Thursday, and Friday with 20-minute halves. Saturdayís Menís Under 19 Finals day will be structured by 35-minute halves and Sundayís Womenís Finals time lengths TBC.
Fans can watch live in-person with free admission at the University of West Indies Mona Bowl throughout the week.
Fans tuning in within the Caribbean can watch live on SportsMax 2, SportsMax YouTube, and on the SportsMax App. Fans across the rest of the world can catch the action on RANís website at www.rugbyamericasnorth.com. All kick off times are in EST.
Menís Under-19s Tournament Seeding (based on 2022 Results):
1. USA South
2. Jamaica
3. Bermuda
4. Cayman Islands
5. Trinidad and Tobago
6. Guyana
Bermuda Matches July 12th
Guyana @ 10:00 am
Jamaica @ 1:00 pm