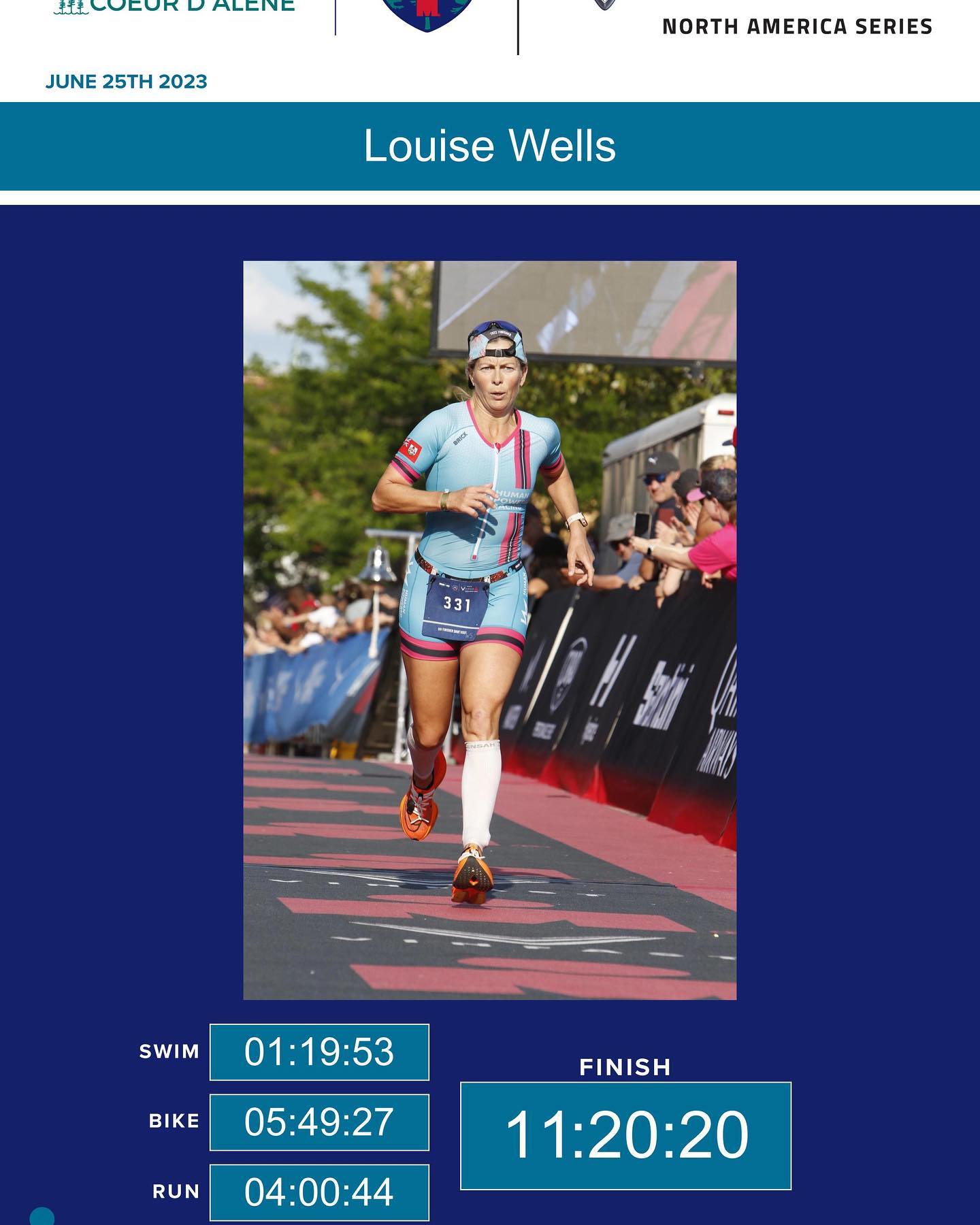 Jodie Robertson and Chris Leiferman claimed excellent home victories at IRONMAN Coeur d'Alene 2023, while Louise Wells competed.
Competitors competed over a 2.4-mile two-loop Swim, a Bike course that covered 112 miles, and a Full Marathon 26.2 Mile Run Course.
Wells finished 141st clocking a time of 11:20:20, while Michael Wells clocked a time of 13:24:1 finishing 458th.
Wells was 2nd in the Women's 50-54 Age group Division, she was the 3rd female to cross the line, she clocked a time of 1:19:53 on the Swim, 5:49:28, on the Bike Course and a Run Course time of 4:00:44.