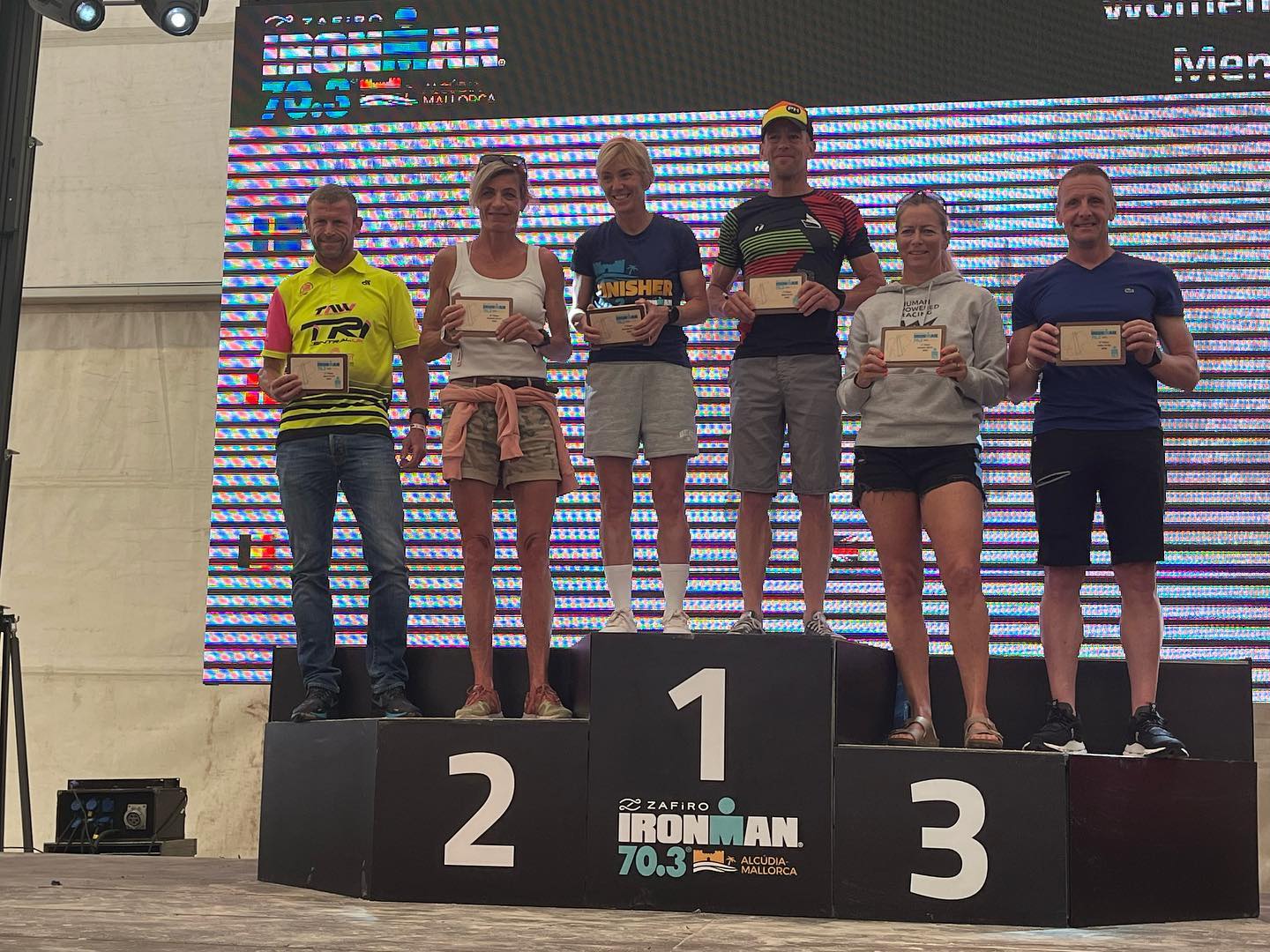 While others catch up with the results www.islandstats.com posted on Erica Hawley and Tyler Smith, today we bring you information on Louise Wells competing.
Wells stood on the podium competing in the Zafiro IRONMAN 70.3 Alcúdia-Mallorca in Spain.
Wells finished third competing in the Women's 50 – 54 Age Group clocking a time of 5:38:15, also with that time Wells finished on top of the Human Powered Racing Standings.
Wells was the 237th female finisher and 1,557th finisher overall.