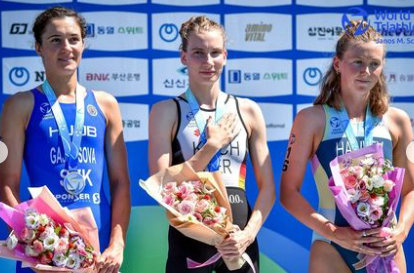 One month after winning the 2023 Americas Triathlon Cup Montreal Elite Womens race, Erica Hawley as finished third in the 2023 World Triathlon Cup Yeongdo Elite Womens race.
Hawley would clock a time of 57:07, she finished 17 seconds behind the winner Annika Koch from Germany who clocked 56:50.
Hawley clocked a time of 10:09 on the Swim, she then clocked a time of 28:46 on the Bike Course, before closing out with a time of 17:06 on the Run course.