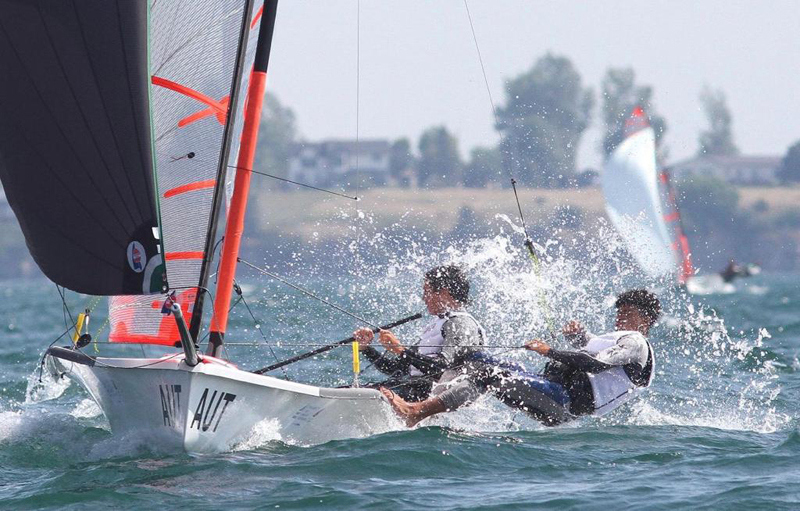 Paul Rodrigues and Christian Ebbin continued competing in the 29er European Championship 2023 in Sweden.
Four races have been sailed in the Gold Fleet with the Bermuda pair moving up five place from 35th to 30th place with 140 Net Points.
Rodrigues and Ebbin have finishes of 40th, 22nd, 10th, and 17th.