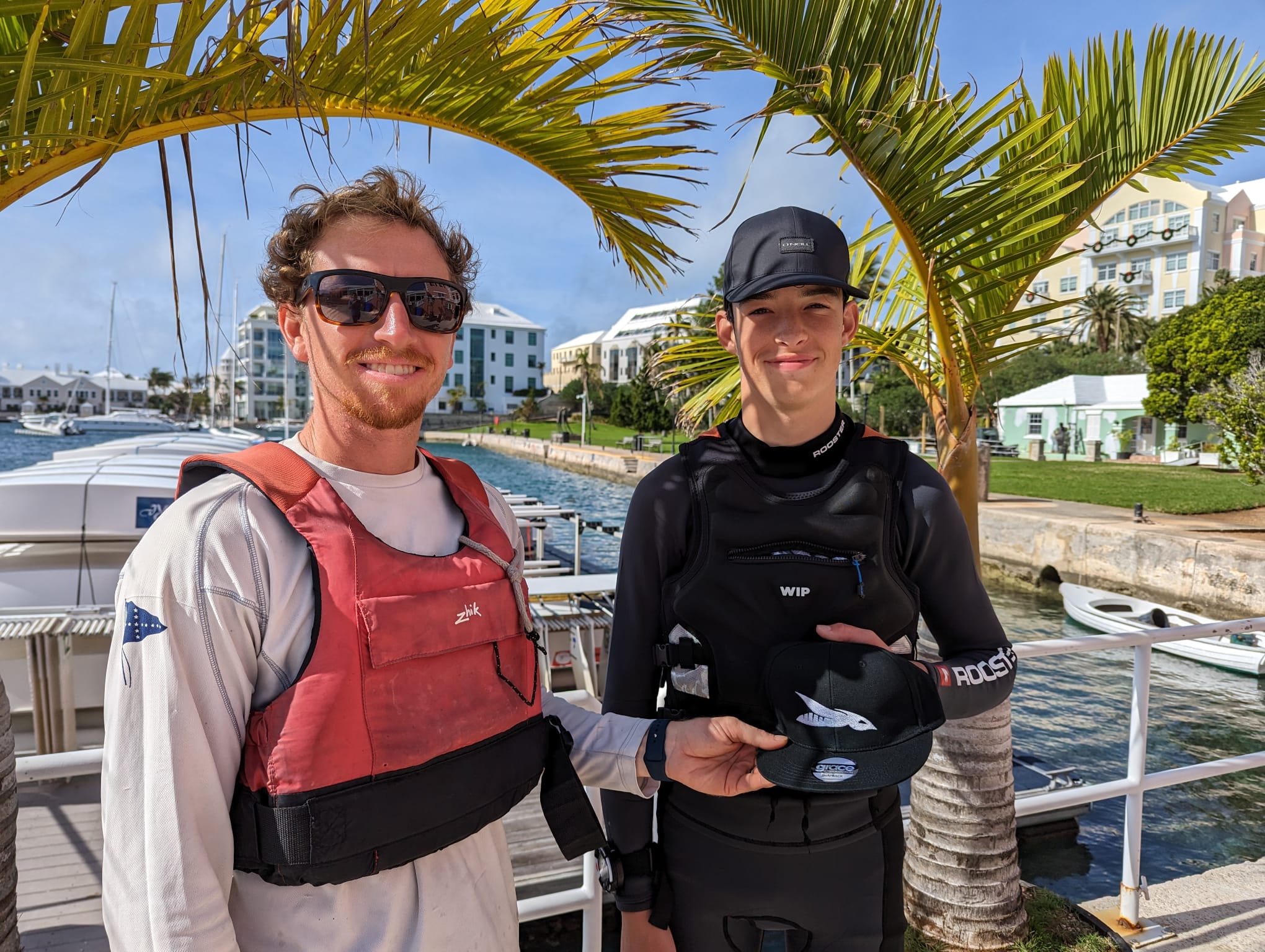 Rachel Betschart and Kipling Rossouw were crowned the 2023 Bermuda Foil Fest Champions as racing concluded in the Hamilton Harbor hosted by the Royal Bermuda Yacht Club.
Five sailors are battling in Group A Division, while four sailors are competing in the Group B Division.
Four more races took place on day two to take the series to 12 races, Betschart finished the A Division with 13 Net Points, having picked up two wins and two second-place finishes on the day, Sebastian Kempe finished in second with 15 Net Points, and Jade Smith finished in third with 38.4 Net Points.
Rossouw claimed the B Division with 9 Net Points, Rossouw won all four races on the day, Eli Furbert finished in second with 23 Net Points, and Evan Davis finished in third with 25.2 Net Points.
Group A Division after 8 Races

13 Rachael Betschart
15 Sebastian Kempe
38.4 Jade Smith
39 Jack Adderley
39.9 Ahzai Smith
Group B Division after 8 Races

09 Kipling Rossouw
23 Eli Furbert
25.2 Evan Davis
29.2 Aiden Mahoney