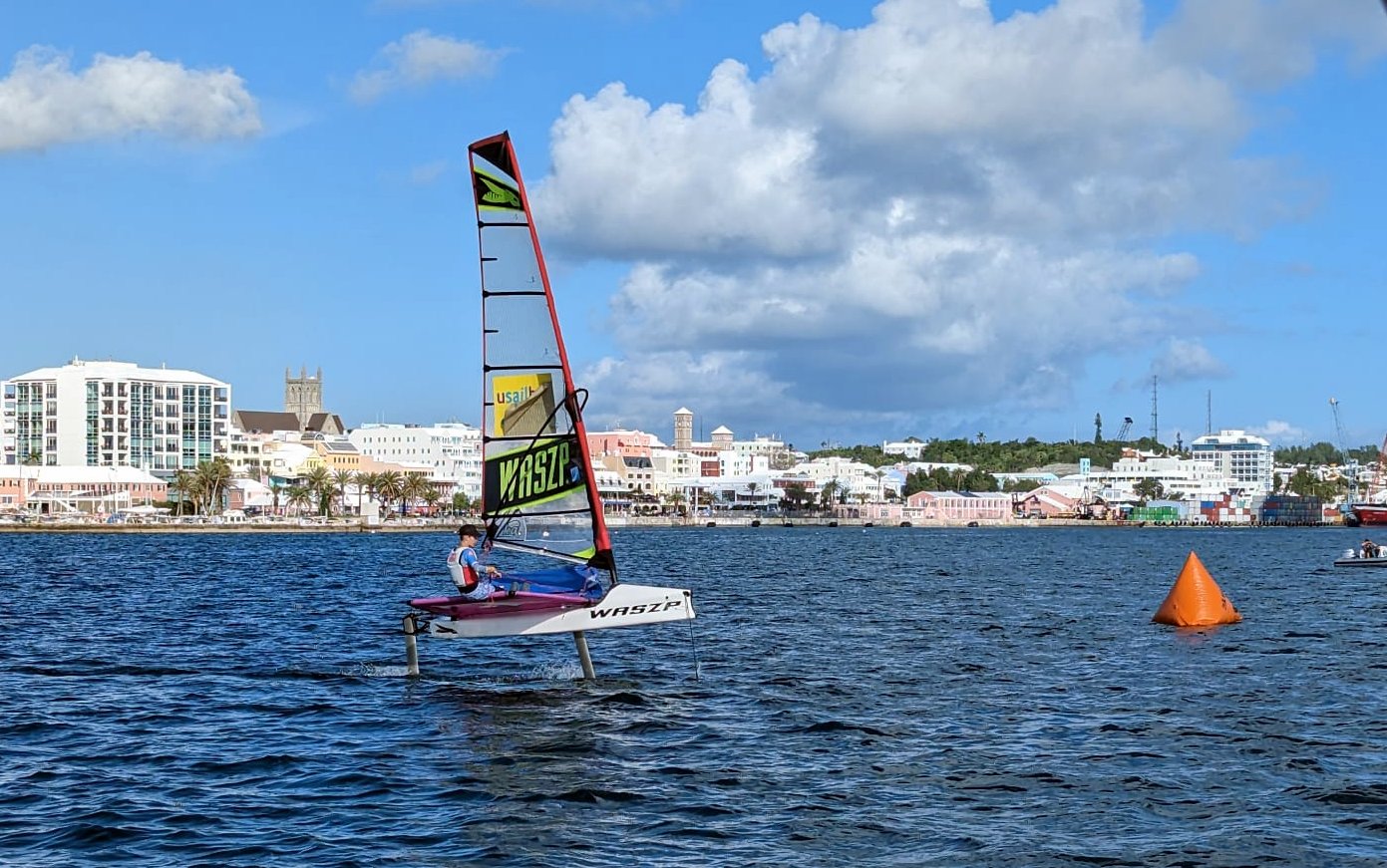 The 2023 Bermuda Foil fest got underway in the Hamilton Harbor hosted by the Royal Bermuda Yacht Club.
Five sailors are battling in Group A Division, while four sailors are competing in the Group B Division.
After four races on the first day, Rachael Betschart leads the A Division with 6 points, having picked up two wins and two second-place finishes, Sebastian Kempe is second with 9 points, with two wins, a second, and a fifth-place finish, and Jade Smith is in third with 15 points.
Kipling Rossouw is leading the B Division with 8 points, Eli Furbert is in second with 9 points, and Aiden Mahoney is in third with 11 points.
Group A Division after 4 Races

06 Rachael Betschart
09 Sebastian Kempe
15 Jade Smith
16 Ahzai Smith
20 Jack Adderley
Group B Division after 4 Races

08 Kipling Rossouw
09 Eli Furbert
11 Aiden Mahoney
13 Evan Davis