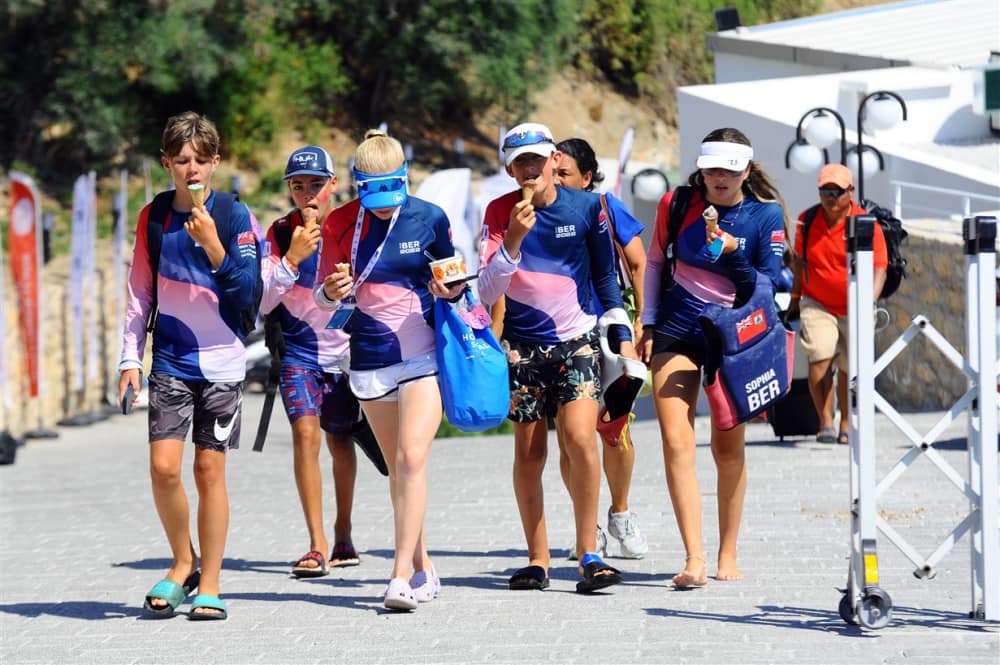 The Bodrum sea breeze did not disappoint today as it produced almost perfect sailing conditions on the second day of the Championship Series. Another two races were completed and it was close racing across all fleets.
Today's stronger winds has shaken up yesterday's standings. Danyil Mykhailichenko (UKR) had a tough day finishing further back in the fleet. Although he is still in 1st place overall, his 11-point lead has been reduced to 5 points. Henric Wigross (SWE) leapfrogged from 5th overall yesterday to just 5 points behind the leader and is now 2nd place overall.
The Bermuda sailors were also back in action.
Ethan Thompson is in the Gold Fleet Division and has 154 points and is in 23rd place.
Sarah Davis currently sits 131st, while Miguel Power is 147th.
Trystan Hocking is holding the 204th position overall, and Sophia Dias is in 205th.