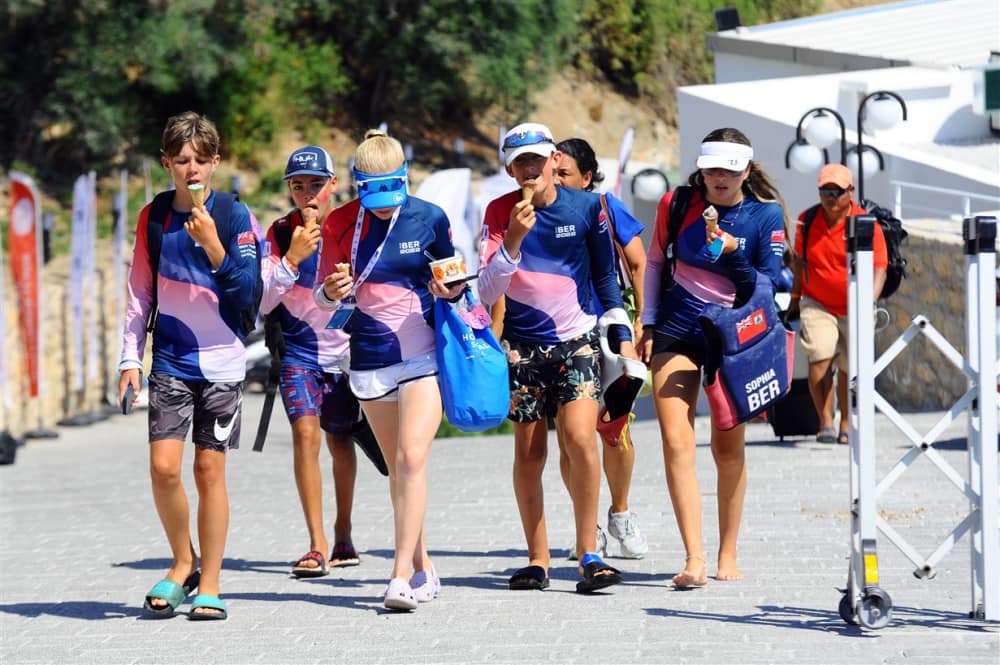 The 2022 Arkas Optimist World Championship Fleet Races are back in full swing as we near the last days of competition. Fleet races had paused for the 2-day Arkas Optimist Team Racing Championship but are now resuming after the US won gold.
Sailors waited for the sea breeze to fill in this morning. After a long delay, boats took to the water at 2 pm for the first start at 3 pm sharp. Two races were completed in light to medium conditions.
Today was the first day of the Championship Series. Sailors are no longer divided randomly into colored fleets but are ranked into Gold, Silver, Bronze, and Emerald Fleets after the 6 races completed in the Qualification Series.
Ethan Thompson is in the Gold Fleet Division and has 80 points and is in 18th place.
Sarah Davis currently sits 123rd, while Miguel Power is 152nd.
Trystan Hocking is holding the 197th position overall, and Sophia Dias is in 207th.