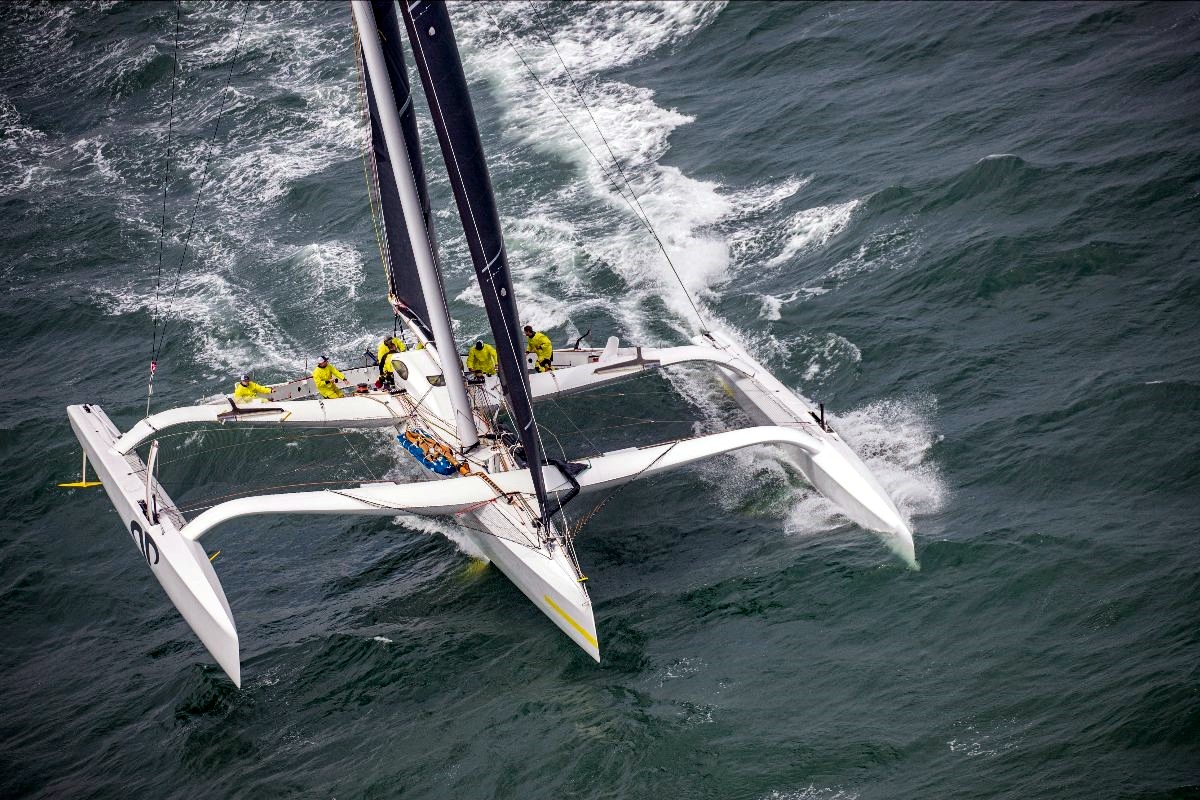 Picture Curtsey of Daniel Forster/PPL
IslandStats.com
Jason Carroll and the crew of the MOD70 Argo outran every elapsed-time record associated with the Newport Bermuda Race when they completed the 52nd edition Saturday night at 11:20:09.
Argoís elapsed time of 33:00:09 is more than 30 hours faster than Carrollís Gunboat 62 Elvis set in the first multihull division in the 2018 Bermuda Race. It is also 1:42:42 faster than the 100-foot monohull Comancheís Open Division mark of 34:42:53, set in the 2016 race. And itís more than six and a half hours faster than Rambler 90ís mark of 39:39:00, which earned owner George David the Schooner Mistress Trophy in 2012 for fastest elapsed time by a monohull in the race's four major divisions.
Argo is the first-ever Saturday night finisher in the history of the storied Bermuda Race, co-organized by the Cruising Club of America and the Royal Bermuda Yacht Club.
Argo averaged 19.24 knots in setting the multihull course record, and sailed approximately 486 nautical miles in the 24 hours after the start. Argo sailed mainly to the west of rhumbline and took advantage of a meander in the Gulf Stream that gave it a favorable boost towards Bermuda.
Argo started the Bermuda Race on Friday at 1420 ADT. Watching the boat do its pre-race preps one could see the mast canted heavily to starboard, indicating the crew knew it would be a starboard tack slog until they got within sight of Bermuda. The only two maneuvers were a tack to port and one back to starboard to the finish line off St. Davidís Lighthouse in the final 10 miles of the course.