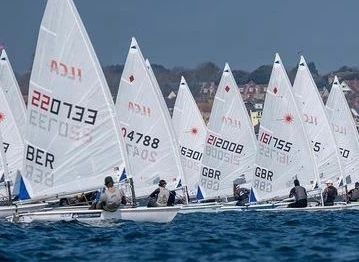 Three Bermuda sailors competed in the UKLA Noble Marine & SailingFast ILCA 4, ILCA 6, and ILCA 7 Qualifier 3 in Weymouth.
Millie Lewis competed in the ILCA4 fleet, and after six races, she would finish 24th with 112 Net Points, she was also 2nd in the Under 18 Female Division in the Fleet.
Lewis' best finish came in the 2nd race when she crossed the line 10th.
Adriana Penruddocke and Sebastian Kempe competed in the ILCA6 Fleet.
Junior Male Athlete of the Year Kemp finished 2nd overall with 12 Net Points, Kemp would sail to victory in three races in the regatta.
Penruddocke finished 19th with 91 Net Points, her best finish was in the first race when she finished 12th.