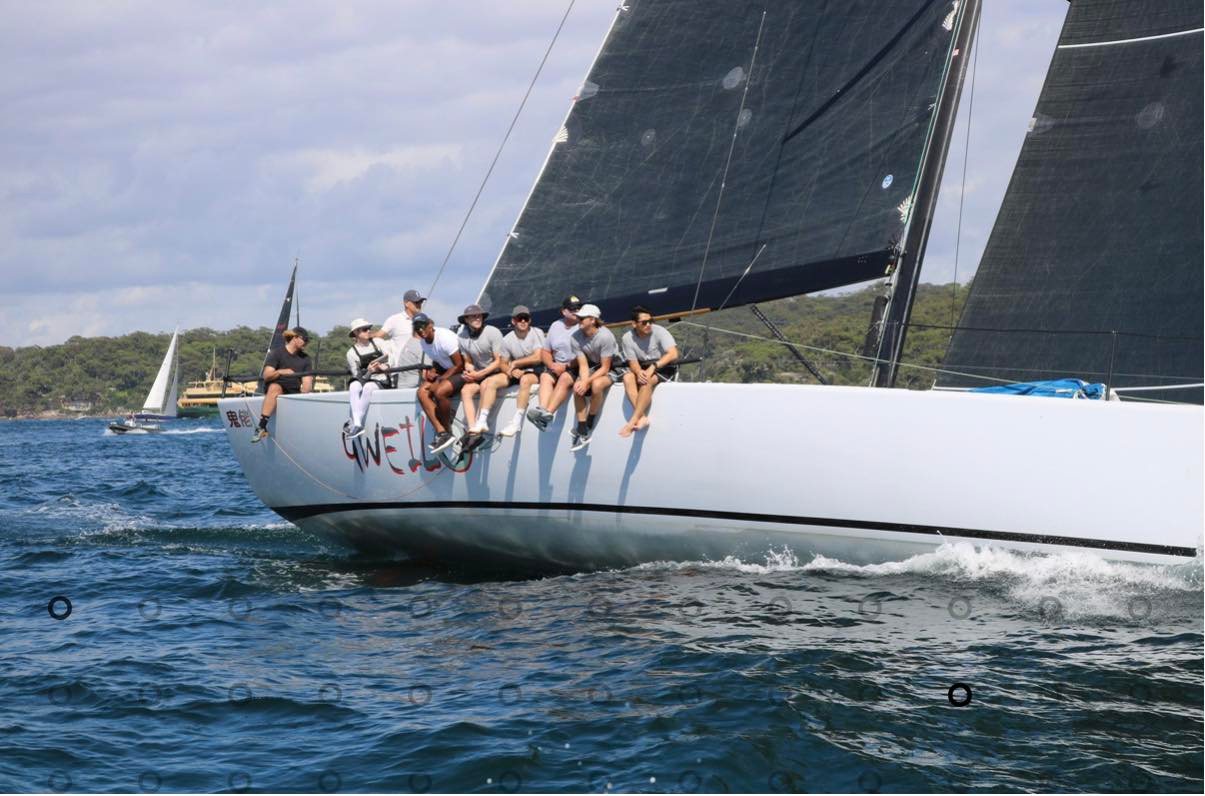 Rockal Evans took part in the 186th Australia Day Regatta.
Competing in the annual Australia Day Regatta out of the Cruising Yacht Club of Australia, Evans was on the winning boat a TP52 class boat and he was the mainsail grinder.
Evans onboard Gweilo skippered by Matt Donald & Chris Townsend, crossed the line in a winning corrected time of 3:23.00, finishing ahead of Smuggler skippered by Sebastian Bohm who had a corrected time of 3:25.42 and finishing third was Julian Farren-Price sailing About Time clocking a corrected time of 3:28.53.