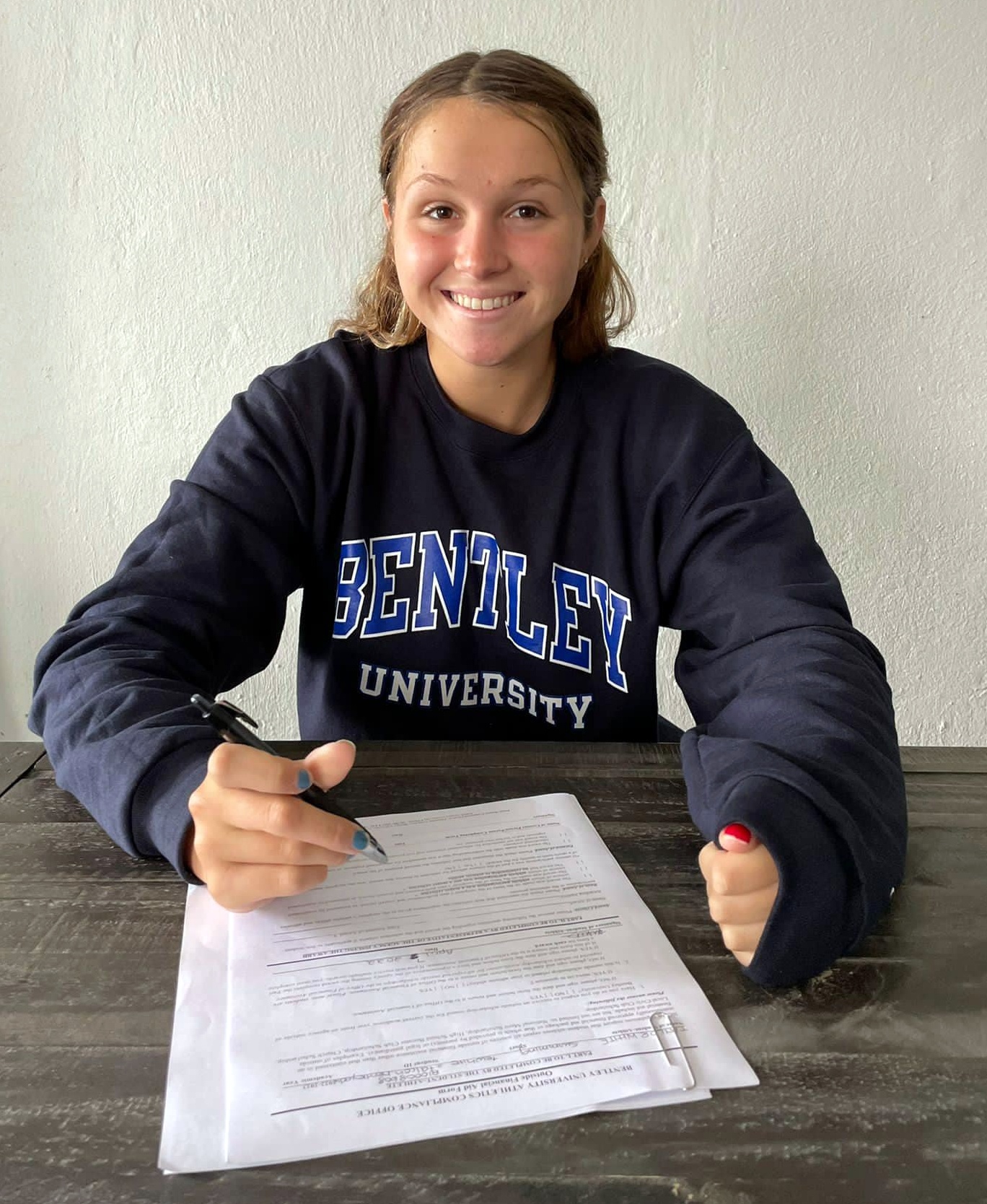 Taylor White and her Bentley University Women's Swimming and Diving teammates defeated Assumption University 152 - 110 at the Dana Center pool.
Freshman White, freshman Caroline Ubert, junior Emily Blatt, and senior Kate Galvin won the Women's 200 Yard Medley Relay with a time of 1:51.74.
White posted an NE10 Best Time of 5:19.77, on her way to winning the Women's 500-Yard Freestyle.
White finished 2nd in the Women's 100 Yard Backstroke touching the wall in a time of 1:00:56.
White was also a member of the Women's 200 Yard Freestyle Relay team which clocked a winning time of 1:41:56.