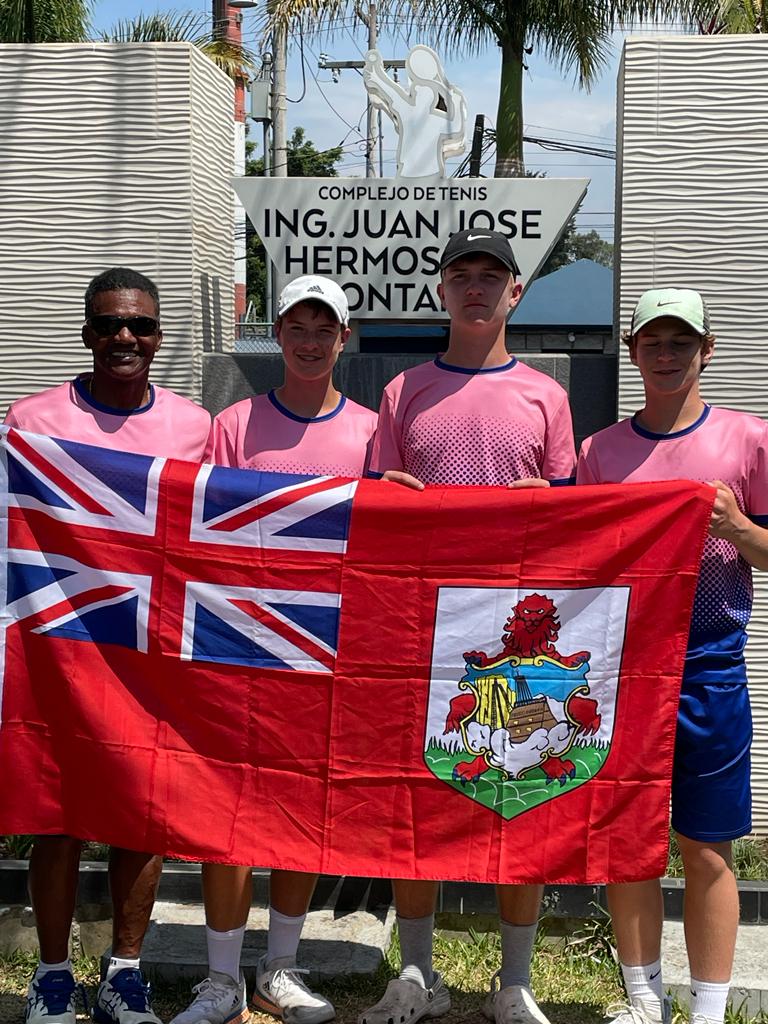 Bermuda finished strong on the last day of competition in the World Junior Tennis Pre-Qualifying Tournament for the Caribbean and North/Central American region, defeating Nicaragua 2 - 1 and securing 11th place.
Sebastian Pukk won the 1st singles match in straight sets 6-0, 6-0 defeating Diego Fuentes in 48 minutes.
Vincent Boisvert went down in the second Singles match as Nicaragua leveled the match at 1 Ė 1. Taking on Jose Lugo, Boisvert went down 6-2, 4-6, 10-3 making the doubles match the decider.
Zach McGuire and Boisvert delivered defeating Fuentes, and Lugo in straight sets 6-0, 6-2.