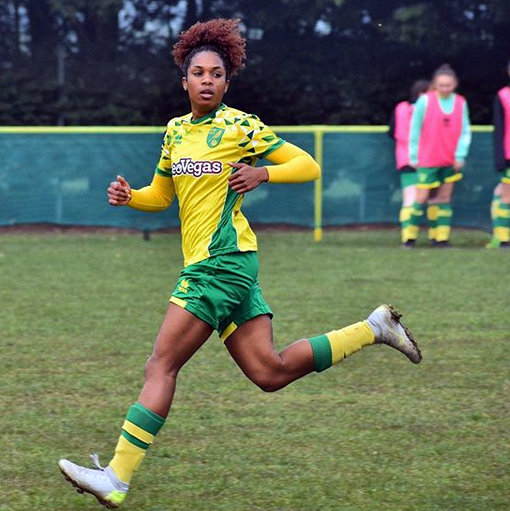 KEUNNA DILL
Keuana Dill and her Norwich City Women's Football Club teammates advanced to the Second Round of the Women's FA Cup following a 5 – 1 win over Newmarket Town at the Newmarket Town Grounds.
Norwich got goals from Aimee Durrant, Rosie George, Katie Dunning, Josie Jarvis, and Dill.
TRISTAN HALL
Tristan Hall and his Holbaek Football Club teammates went down 3 – 2 to FC Sydvest in Denmark's Division 2.
Martin Egelund gave FC Sydvest the lead in the 22nd minute, but Holbaek drew level in the 36th minute when Victor Soerensen scored.
A Victor Soerensen strike in the 49th minute gave FC Sydvest the lead yet again, and once again Holbaek drew level this time it was in the 80th minute with Jeppe Illum finding the back of the net, but five minutes later FC Sydvest got the goal that proved to be the winner when Lasse Seistrup Clausen scored.