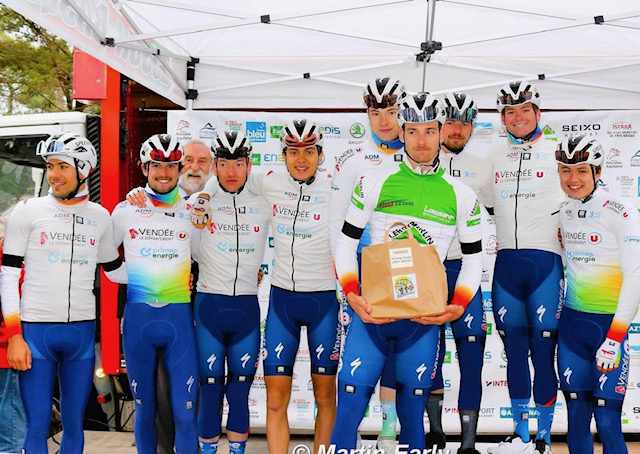 Kaden Hopkins and his new Team Vendee U had an excellent start to the season in France, winning the team classification in the Circuit de IíEssor 2023.
During the first of 2 Road Races Vendee rider Vadic Baptiste was second in 2:37:40, while Hopkins finished 89th clocking the same time.
In the competitionís Second Race Baptiste clocked a winning time of 2:26:20, with another Vendee U rider Lucas Boniface second. Hopkins had the same time and was ruled across the line 144th.
Hopkins was very happy with his rides on both days working very hard to help the team successfully implement the team tactics resulting in securing the win in the Team competition.