Wednesday, January 19, 2022
Powell-Burgess & Clayton State Compete in Showdown
Diarra-James Powell-Burgess and his Clayton State Men's Track & Field teammates hit the track for the first time in over a month competing in the Emory CrossPlex Showdown.
Mississippi College took first place among the 14 schools to compete. The field was made up of several Division II, Division III and NAIA institutions. Clayton State finished in 11th place.
Powell-Burgess took to the track for the Menís 200m Dash clocking a time of 24.13 finishing 5th in Heat 8 and 27th overall.

Tuesday, January 18, 2022
Edwards Competes in Mondo College Invitational
Robert Edwards represented Saint Augustine's University Menís Track and Field team at the Mondo College Invitational at the JDL Fast Track in Winston-Salem, North Carolina.
Edwards in his first indoor meet of the season finished 23rd in the Menís 3000m Finals clocking 10:00.76.

Monday, January 17, 2022
Armstrong Represents Rider in Spartan Invitational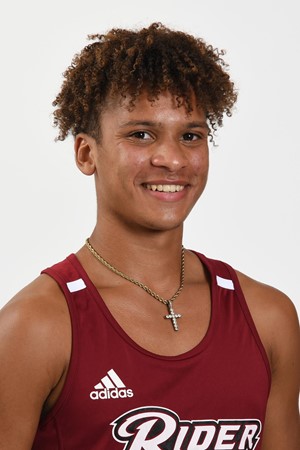 Nathan Armstrong and his Rider University Menís Track and Field teammates competed in the 2022 Spartan Invitational at the Ocean Breeze Athletic Complex in Staten Island, NY.
Armstrong took to the track for the Menís 800m, he would clock a time of 1:57.58 crossing the line 5th.
Armstrong ran the third leg for the Rider Menís Distance Medley Relay D team that finished 6th stopping the clock in a time of 10:54.41.

Sunday, January 16, 2022
Bobb & UMBC Compete in Penn State Challenge Meet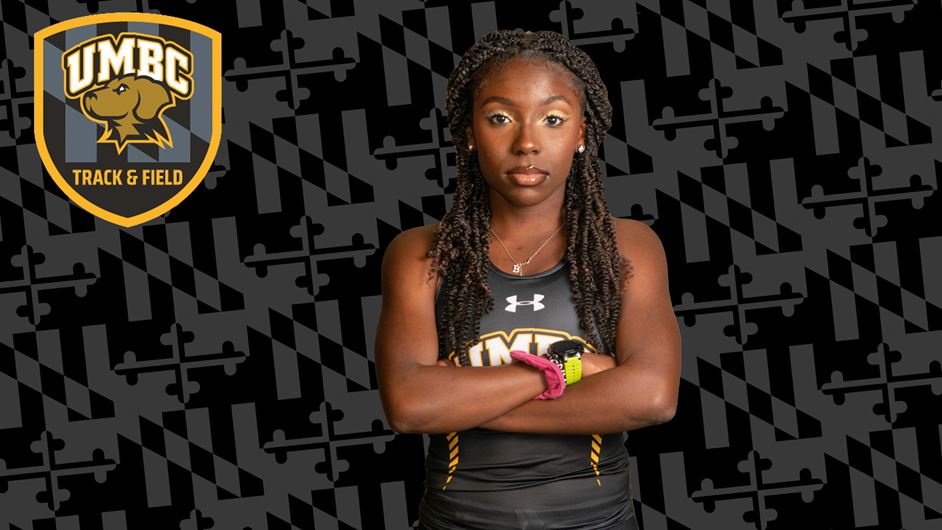 Caitlin Bobb represented the University of Maryland, Baltimore County (UMBC) in the Penn State Nittany Lion Challenge Track Meet.
Bobb continued her strong rookie campaign by winning Heat One of the Women's 300m Dash, clocking a time of 39.39 to claim the overall victory.
The 4x400m relay team of Ayanna Johnson, Collese Daley, Bobb, and Ariella Garcia finished third in a time of 3:53.69.

Saturday, January 15, 2022
Grant Meets Carifta Standard in BNAA Track Meet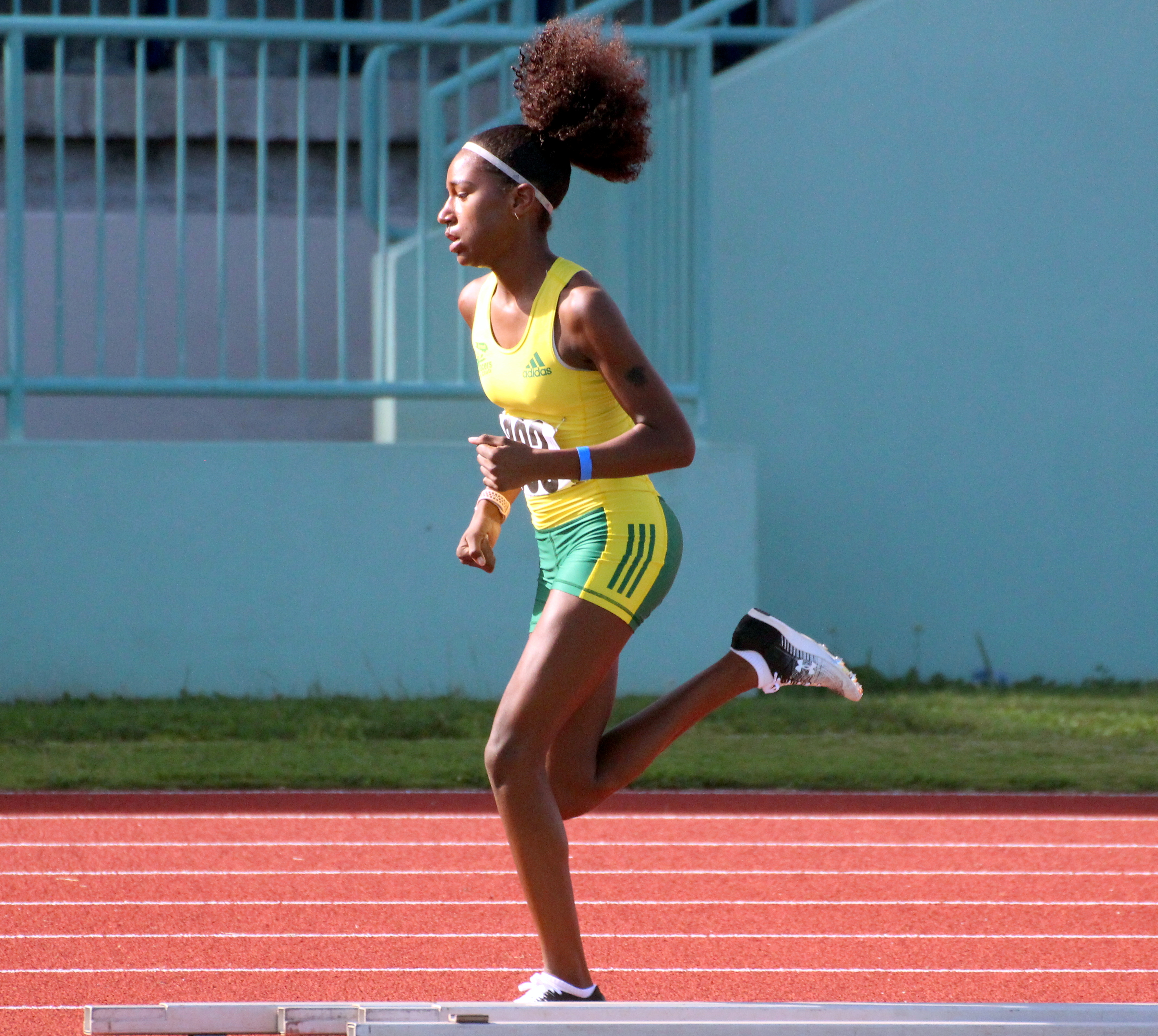 The Bermuda National Athletics Association hosted their first Track Meet of 2022, with one athlete meeting the Carifta Standard time.
Click Here to see
Pictures of Bermuda National Athletics Associationís January 15th, 2022 Track Meet
Jaeda Grant for the second time met the Under 17 Girls 1500m time, she finished third overall in a time of 5:12.35, with the standard set at 5:15.00, Teddy Shum clocked a winning time of 4:29.05 in the 1500m, while J'auza James finished second in 4:42.88.
In the Menís 400m Dash Antonio Bailey clocked a winning time of 51.54, Jaelyn Grant was second in 54.43, and Seer Carey crossed the line third clocking 56.01.
During the Women 100 Meter Dash J`naz Richards clocked a winning time of 13.62, Chinae Dickenson- Desilva was second in 13.70, and Massassi Maxwell-Smith finished third with a time of 13.85.
Tiara Derosa won the Womenís Shot Put Open with a top toss of 13.58m or 44 feet 6.75 inches, while Kesay Bell won the Under 20 Girls Javelin Throw with a top toss of 32.59m or 106 feet 11 inches.
Click Here to see the
Full Bermuda National Athletics Associationís January 15th, 2022 Track Meet Results