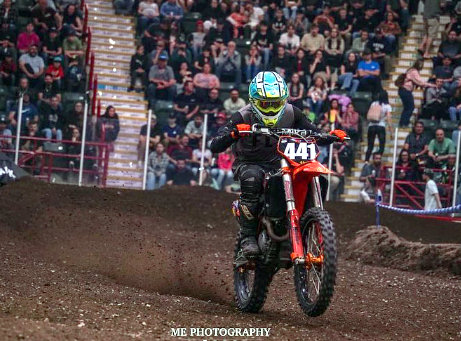 The Canadian Triple Crown Series made an Inaugural stop at Edmonton's RAD Torque Raceway where Jyire Mitchell lined up on the startline in the 250 PRO / AM Class.
Mitchell would finish 14th overall in the class after the three moto's.
In the First Moto, Mitchell finished 19th, he explained, "Moto one, I got caught up in first turn pile up. Got back into top 10 hit a rock went down, got back into top 10 got taken out, and bent the bars, I was still able to finish 19th."
Mitchell then said, "In Moto Two I came out like 6th, got into 2nd for a while, and dropped one spot to finish in 3rd place.
In the Third and Final Moto Mitchell said, "I got a bad start, washed the front and twisted my leg, struggled but finished in 28th place.
Mitchell concluded, "The speed is there, I just gotta piece it together, I have been riding for a week so a lot to work on!"