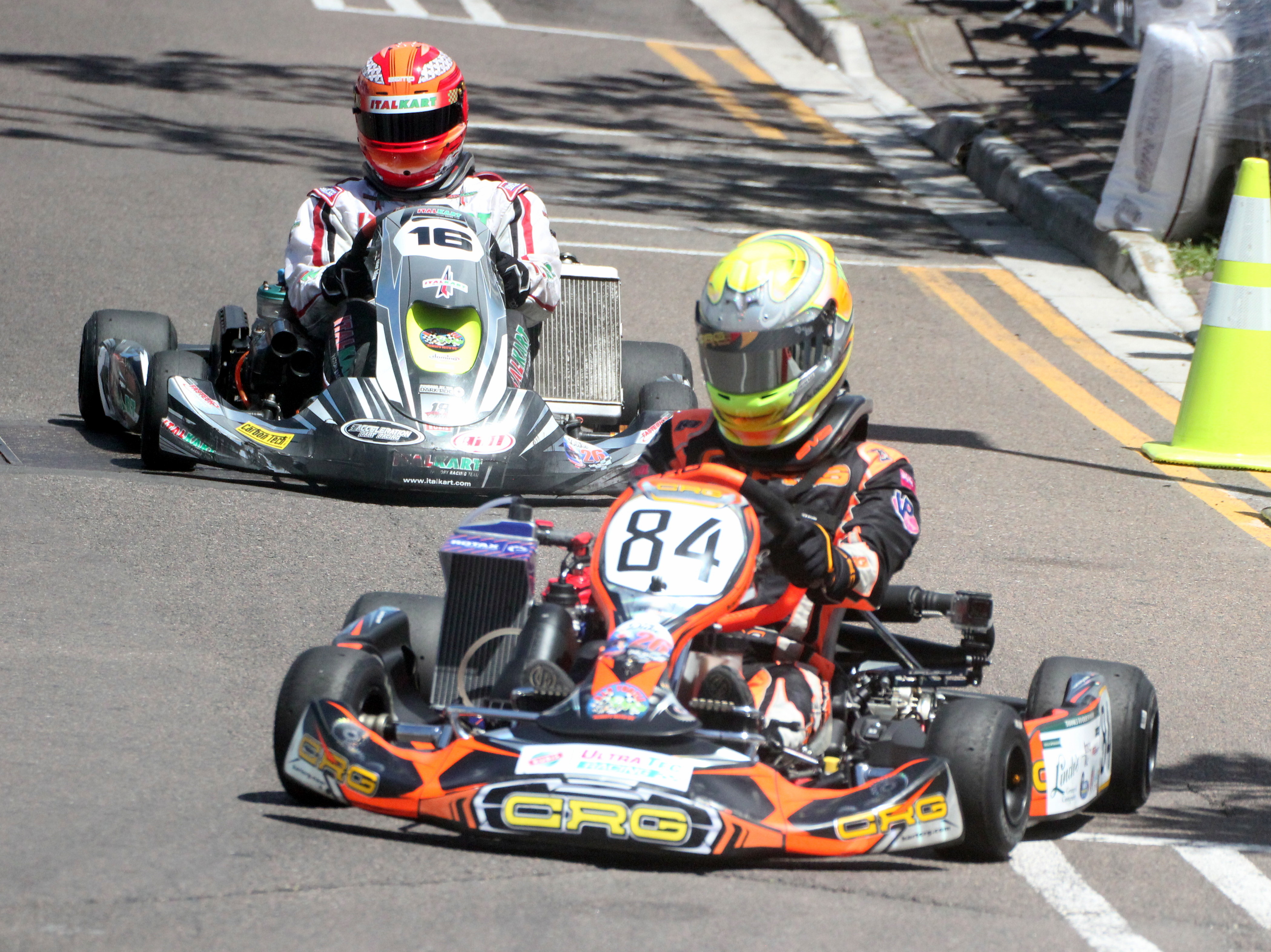 The Lindo's Bermuda Karting Club Grand Prix concluded in Hamilton, and much like they do when they are at the Southside Motor Sports Park, they did not disappoint those in attendance.
Following the two-day event www.islandstats.com brings you the overall standings in each class.
Marc Tucker won the L206 Senior Class, while David Barbosa won the Masters Class. Scott Barnes claimed the Tag Senior title, with Brandon Franks winning the Shifter KZ Class.
John Carreiro won the Shifter Stock Class, Tanner Correia won the Cadet Class, and Roman Wilkinson won the Tag Junior Class.
L206 SENIOR Class

1 Marc Tucker
2 Robert Bujdoso
3 Jason North
4 Justin Lindo
5 David Barbosa
6 Chris Bonard
MASTER Class

1 David Barbosa
2 Rob Howden
3 Paul Rice
4 Robert Wheatley
5 Richard Walker-Talbot
6 Jeff Sousa
TAG SENIOR Class

1 Scott Barnes
2 Stephen Corrado
3 William Dunkley
4 Bilal Binns
5 Nathan De Costa
6 Jayden Brimmer
7 Brian Bulhoes
8 Blake Horseman
SHIFTER KZ Class

1 Brandon Franks
2 Blake Horseman
3 Scott Barnes
Stock Class

1 John Carreiro
2 Jason DeCouto
3 Jorja Thomas
4 Shannon Caisey
CADETS Class

1 Tanner Correia
2 Syah Pedro
3 Austin Frank
4 Hunter Borland
5 Sadie Hocking
TAG JR Class

1 Roman Wilkinson
2 Jonah Moniz
3 Lucas Flood
4 Cadence Presley