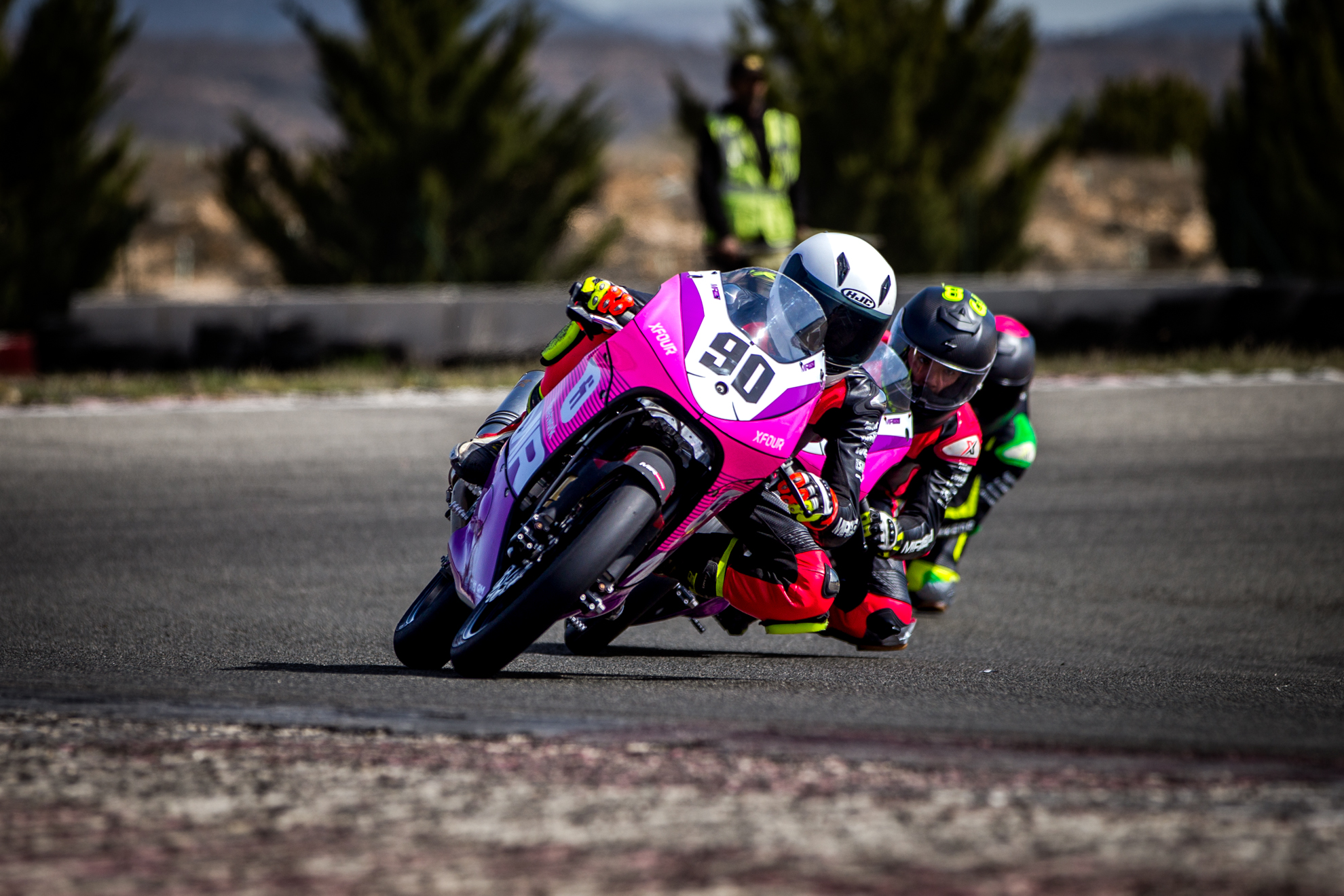 Aeziah Divine has officially started his eight-round championship in the Spanish MIR Racing Finetwork Cup.
He joined a grid of 26 riders from ten countries in the Moto5 class.
The MIR Racing Finetwork Cup is designed to create a platform for junior racers to develop experience and skills to progress on the pathway towards MotoGP. MIR Racing inherited the program from Cuna de Campeones in 2022 and aims to build on the legacy of developing future world champions within motorcycle racing.
Divine competes on a 17-inch wheel 250cc 4-stroke motorcycle and will race across Spain in the MIR Racing Finetwork Cup at a variety of race circuits including Albacete, Cartagena and Navarra.
The Moto5 class is a competitive group of international racers preparing for Moto4, Promo3, PreMoto3 or Dorna Sports-backed talent cup championships, in which Aeziah is focused on developing as a racer, learning from his peers and training.
Divine said, "There are so many fast racers in the Moto5 class. Many of them are national champions and some represented their countries at the FIM MiniGP World Series last year.
"Being able to race and train closely with some of the most experienced racers in the sport is helping me to gain more skills and confidence.
"I really enjoy spending time with other racers and talking about their experiences."
Divine qualified 23rd for his races in round one at Kotarr Circuit. In race one he made up several positions after some good battles and finished P20. In race two, he secured more passes and extended his position to finish in P16.
Divine is sponsored by Butterfield & Vallis, Aries Sports Center, Ashanti Leadership, Mid Devon Motors and AceBoy Sports Group.
Divine's next race weekend will be held at Zuera International Circuit May 6th and 7th.