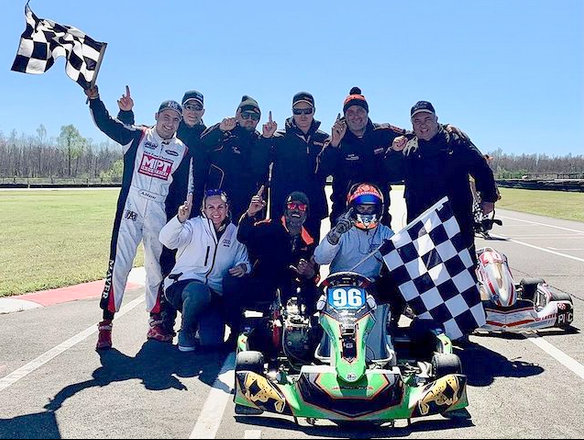 Bermuda Karters concluded competing in the third annual SimCraft 24 Hour race in New Orleans, Louisiana finishing 2nd.
Scott Barnes, David Selley, David Barbosa, and Mark Tucker, along with American Alex Mayer made up the 96 Bermuda Triangle Racing team at the Nola Motorsports Park in Avondale, Louisiana.
After the 24 hour race, the Bermuda team finished in second place, they finished behind the PittRace / PKC Race team.
Eighteen hours into the race and the Bermuda team is currently leading the race after 1,054 laps.
After 14 hours into the race and Team Bermuda was leading, Barnes said, "I just finished my 5th & 6th-hour stints…hands r numb, breaks gone away, lots of close calls, some kart spun in-front of me and we had contact but the kart is fine and no lost time. Team Bermuda Triangle still holding firm! Need some luck as we push thru the early morning hour."