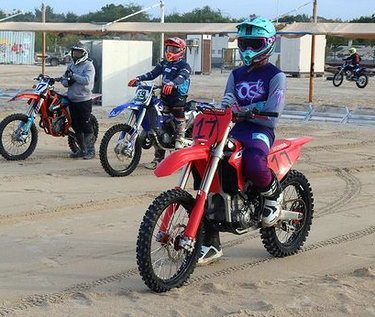 Jonah Smith
IslandStats.com
Jonah Smith competed in the Dubai MX Championship Round 4 operated by Dubai Motocross Club.
Smith finished third overall for the event in the MX1/MX2 Class.
Smith competed in MX1/MX2 Moto 1 finishing 3rd with a 10 lap time of 17:35.406.
During MX1/MX2 Moto 2, Smith crossed the line 3rd with a 12 lap time of 21:25.580.
In the final race of the day the MX1/MX2 Moto 3, Smith once again finished 3rd clocking a 10 lap time of 18:45.243.
Smith said, "The track was super-fast, sandy and hard packed all in one but I had a hell of a time."