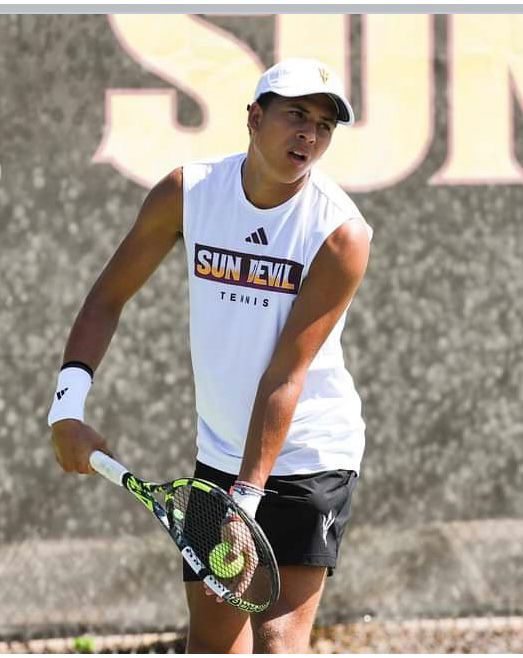 Daniel Phillips was back in action competing in the Battle in the Bay Classic representing Arizona State University.
Phillips would take on Carlos Ramos from Saint Marys College/CA in his Qualifier Round of 16 Match.
For the second time Phillips would play in a three-set battle, however, this time he would fall.
Ramos would win the first set 7-6, but Phillips would win the second set 6-3, Phillips would then fall in the third set tie-breaker 6-3.