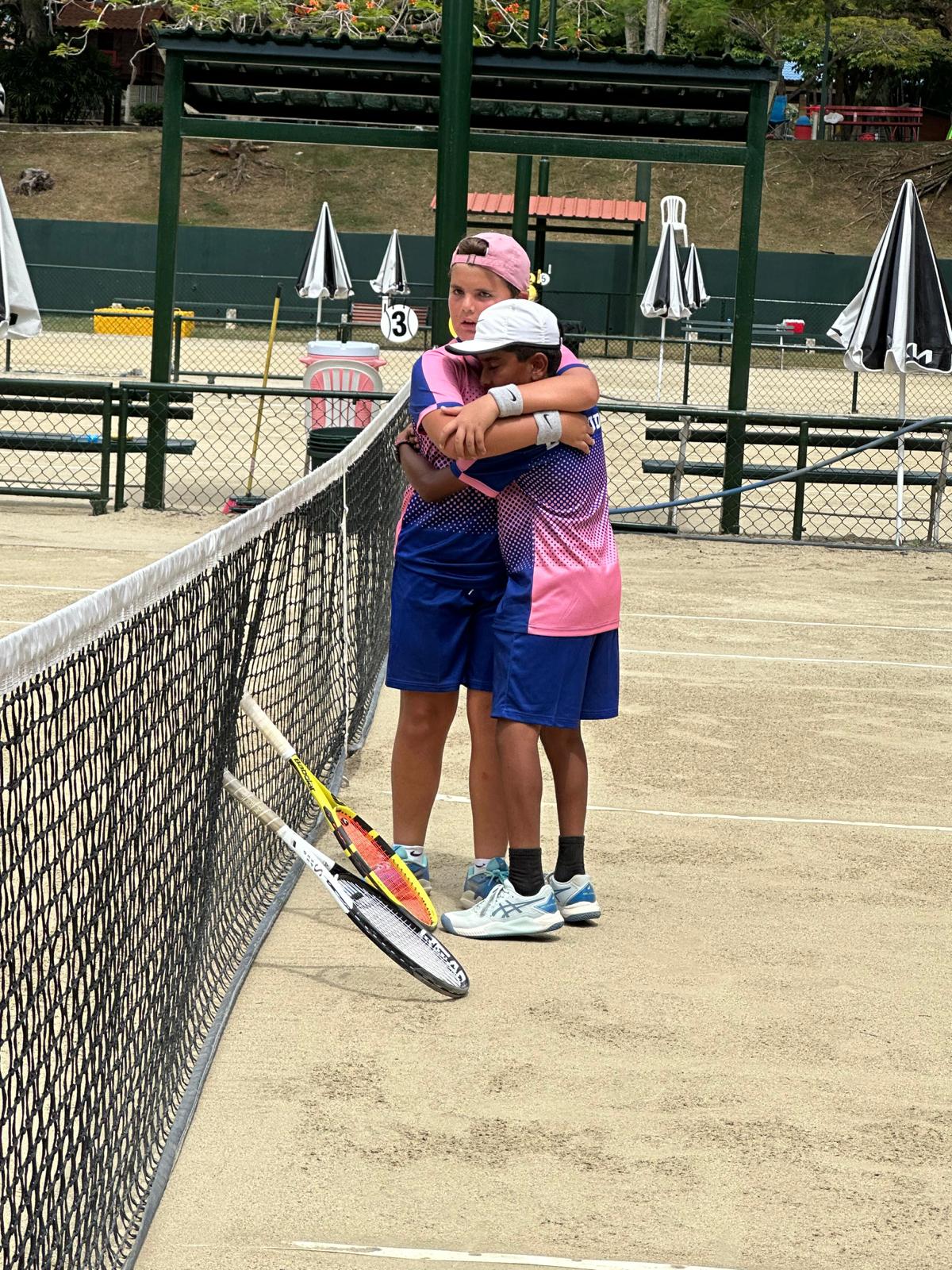 Bermuda began competing at the ITF/COTECC Under 12 Team Competition in the Dominican Republic.
In their opening match Bermuda defeated the number 2 seeds Puerto Rico 2 – 1.
Hasan Khan was up first and in a tightly contested match he defeated his opponent 6-1, 7-5.
Next up was Raul Maldonaldo, Puerto Rico wlould level the match when their player was able to defeat Maldonaldo 6-3, 6-2.
With the match level at 1 – 1, Khan and Maldonaldo took to the court for the Doubles, the Bermuda pair would claim the victory 7-5, 6-3.