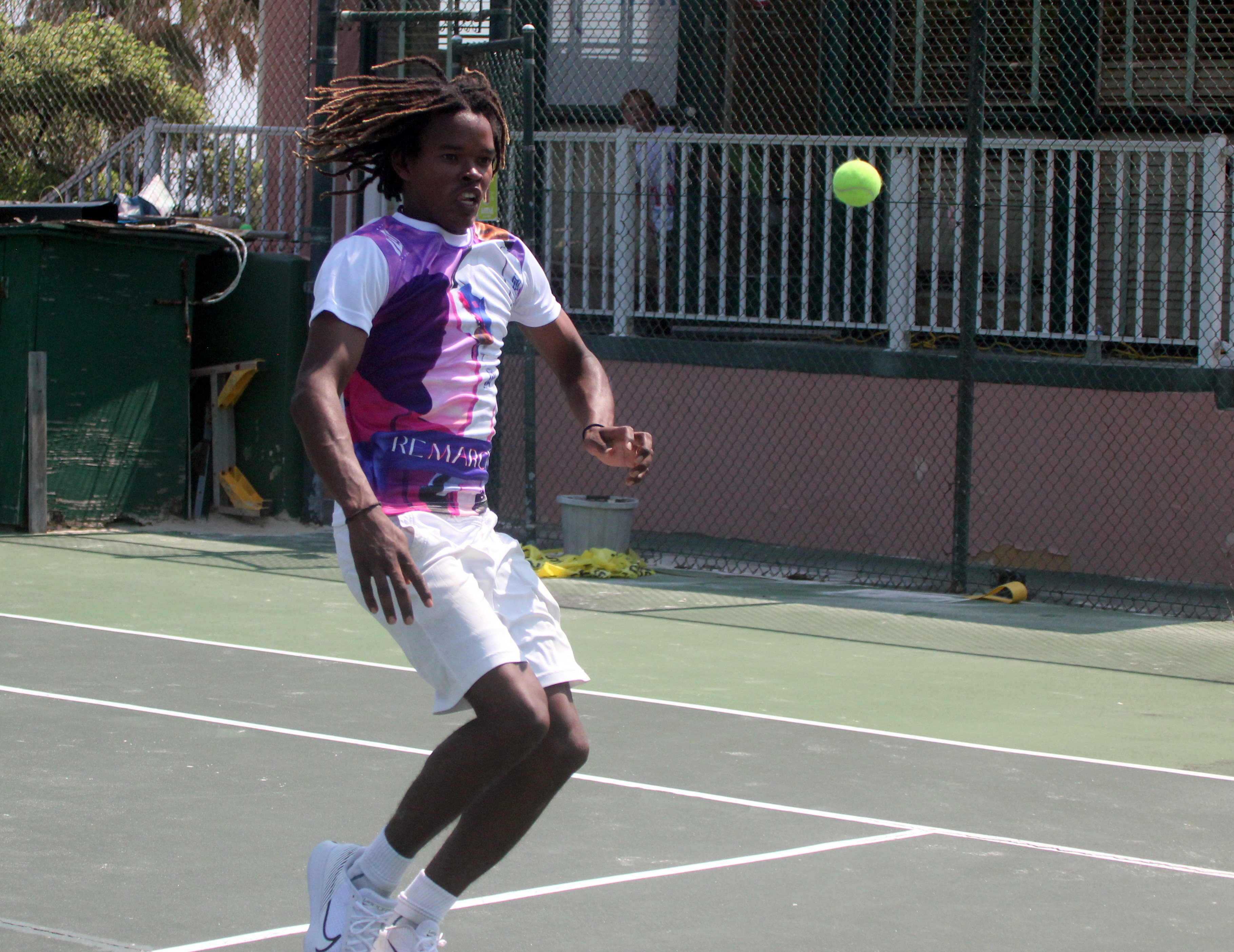 The Marco Warren aka The Magician Football Tennis Tournament took place at the Fairmont Southampton Tennis Courts.
Family, Friends, and Teammates gathered for the last event at the courts, and as the organizer Gavin Manders said, "What better way to say farewell to Fairmont by having another positive day for the community for someone who dedicated his life to uplifting people's lives."
Tariq Simons defeated Gavin Manders in the Final 7-4, 6-7, 7-6. Simons advanced to the Final after he defeated Enrique Russell 10 – 7 in their Semi-Final battle, while Manders defeated Blenn Bean 10-8 in the other Semi-Final.
In Quarter-Final action Simons defeated Jaylon Bather 10-2, Manders defeated Z'Dao Dill 10-5, Bean defeated James Finnigan 10-9, and Russell defeated Antwan Russell 10-8.