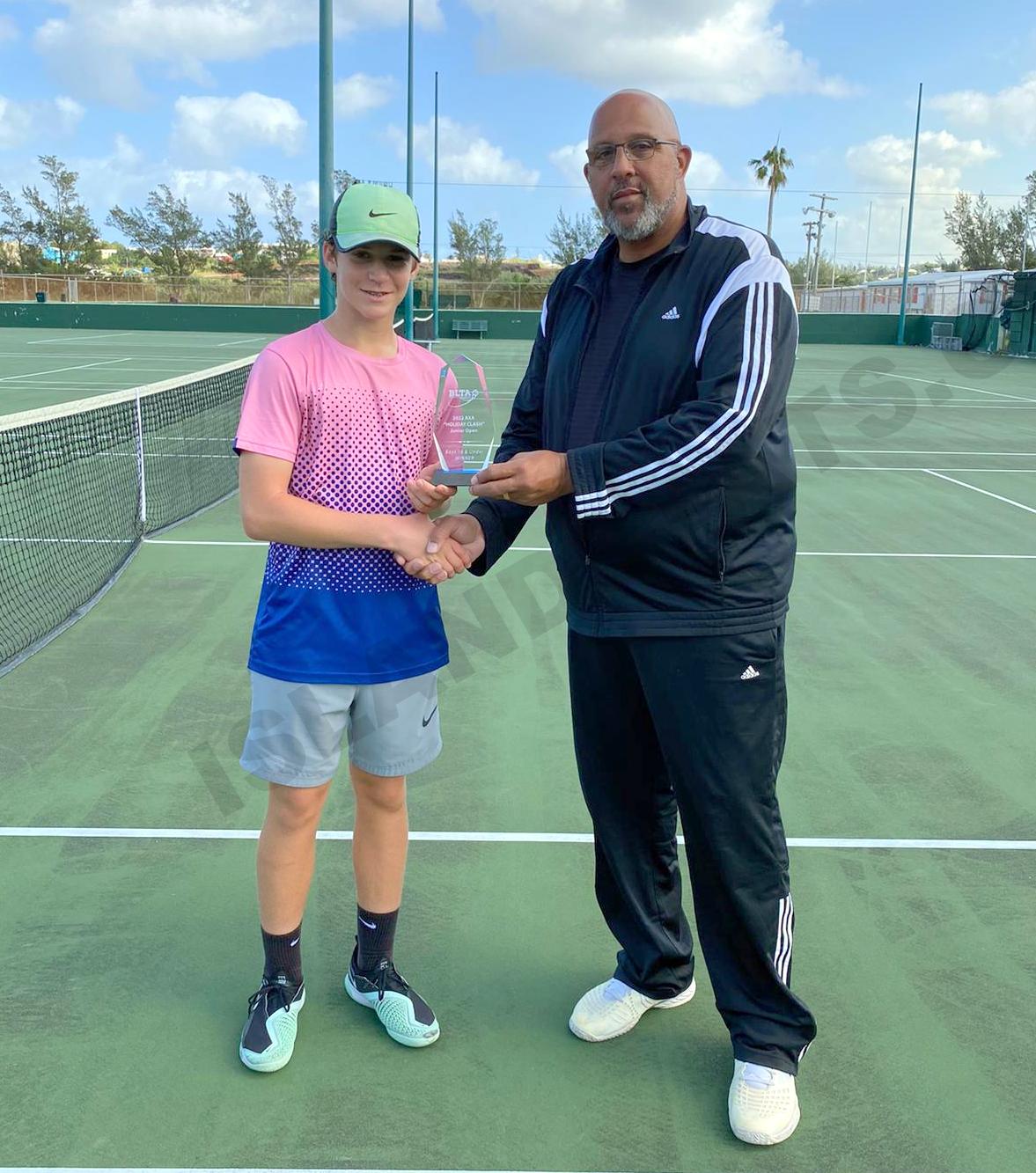 Zach Mcguire did the double as the Bermuda Lawn Tennis Association Holiday Tournament at the WER Joell Tennis Stadium came to an end.
Zach Mcguire won THE Under 14 Boys title following a straight set 6-4, 6-2 victory over Tobiah Goodchild.
Fourteen-year-old Mcguire would then win the Under 16 Boys title with a straight set 6-4, 6-3 victory over Sebastian Pukk.
Tristan Pettit won Under 16 Boy's Consolation 10-3 against Cyre Trott.