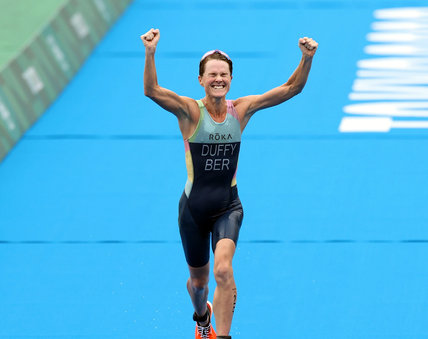 In line with its goal of bringing sport to the most beautiful locations in the French capital, Paris 2024 has revealed the route of the Olympic Triathlon and Para Triathlon competitions, which will start and end on the Pont Alexandre III Bridge.
The individual triathlon events of Olympic Games Paris 2024 will take place on July 30th and 31st, 2024, starting at 8:00 am CET. The 55 male and 55 female triathletes who qualify for the Games will compete to win gold, following in the footsteps of Kristian Blummenfelt (Norway) and Flora Duffy (Bermuda) who both triumphed in Tokyo.
"At Paris 2024, we wanted to magnify the triathlon, which has been a popular Olympic sport since its debut on the Olympic programme at Sydney 2000. Therefore, we have taken special care to design the triathlon and Para triathlon course, which will both be spectacular, in the heart of the city and at the foot of some of the most beautiful monuments in Paris," explained Tony Estanguet, President of Paris 2024.
The start will take place on a floating pontoon below the Pont Alexandre III Bridge. After a 1.5 km swim through the River Seine (covering two laps, with a 910m first lap and a 590m second lap), the triathletes will reach the transition zone (swim to bike) for the first time on the Pont Alexandre III bridge, after climbing 32 stairs - a first in the history of the Olympic Games.