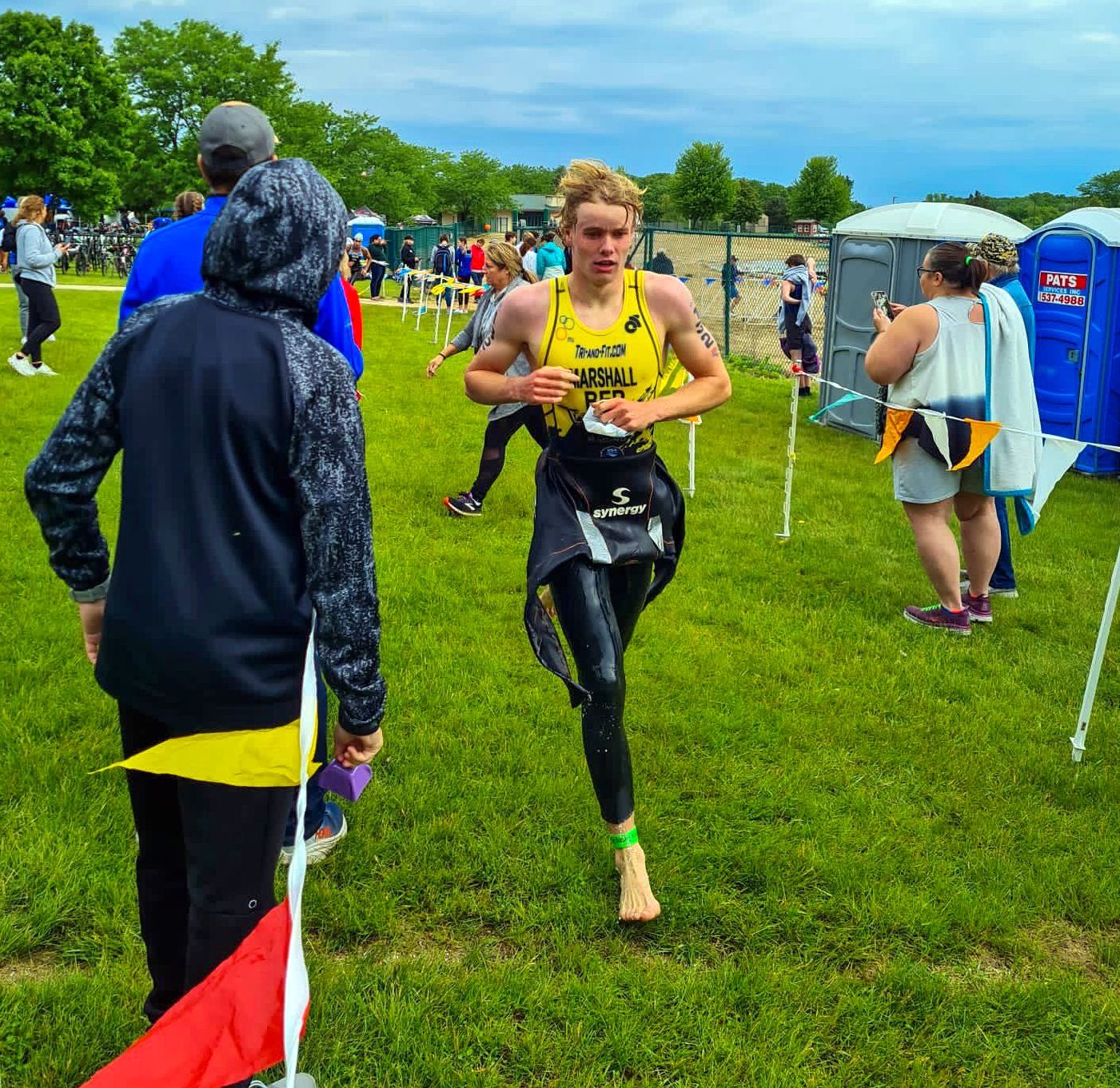 Tommy Marshall competed in the Pleasant Prairie USAT Cup Triathlon in Pleasant Prairie, Wisconsin. This was Marshall's second USAT race.
Competing in the Junior Triathlon Development Male Race, Marshall clocked a time of 1:01:36 finishing 31st.
Cold water temperatures and wet roads made for a challenging start to the race.
Marshall clocked 11:42.6 on the Swim Course, he then clocked a time of 31:44.5 on the Bike Course, before closing out with a time of 17:12.0 on the Run Course.