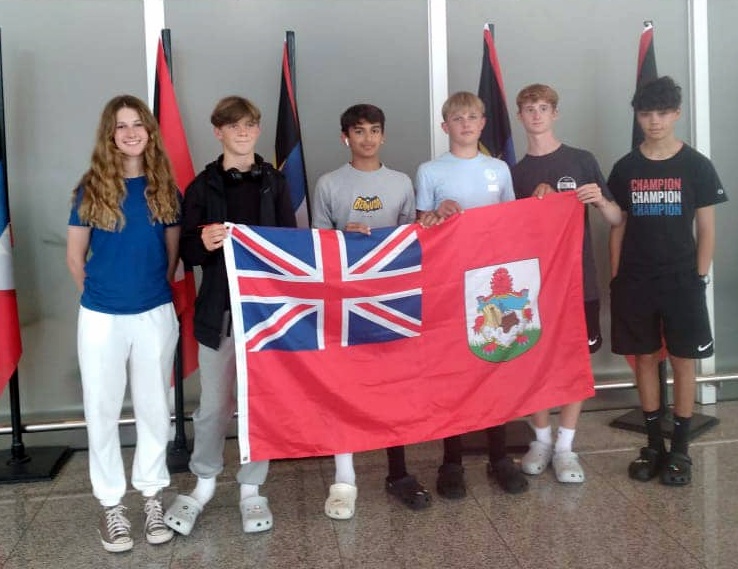 The 2023 Optimist North American Championships got underway at the historic venue at Nelsonís Dockyard in Antigua.
After three races, Trystan Hocking leads the Bermuda Fleet in 45th place with 88 points, Dylan Menzies is in 52rd with 96 points.
Miguel Power is in 56th with 98 points, while Brady Mackay is in 64th with 104 points.
Nina Gotfredsen is currently in 71st with 118 points, and Noah Amaradasa is in 97th with 143 points.