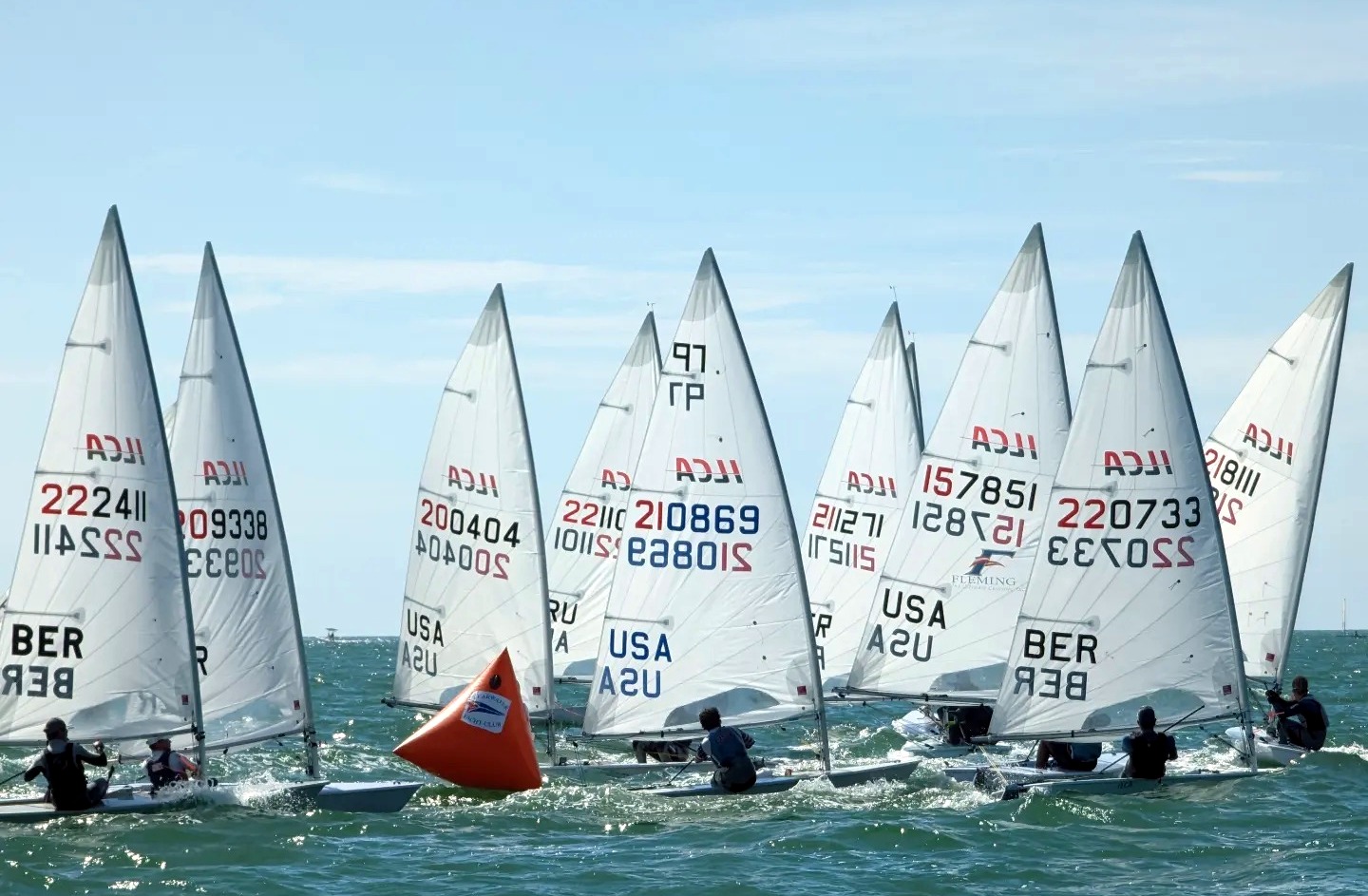 Shifting wind directions and big changes of wind pressure again taxed competitors and race organizers for the 52 Trofeo Princesa Sofia Mallorca by Iberostar assumed its full size and shape when all ten Olympic classes took to the racing waters over the course of a very long day on the Bay of Palma.
Bermuda is being represented by Adrianna Penrudducke in the ILCA6 Class, while Ben Smith, Campbell Patton, and Sebastian Kempe are competing in the Menís ILCA7 Class.
In a fleet of 106 sailors in the ILCA6 Class Penrudducke is 58th with 56 points, this after she finished 22nd in the first race and 34th in the second race.
The Menís ILCA7 Class has 184 competitors competing, Patton leads the Bermuda sailors as he is in 75th place with 51 points, Patton would finish 18th in the first race, before closing out the day with a 33rd place finish.
Kempe is 92nd with 62 points, he had a finish of 15th in the first race, but he would then finish 47th in the second race.
Smith came off the water in 149th with 96 points, Smith finished the first race in 49th, before finishing 47th in the second race.