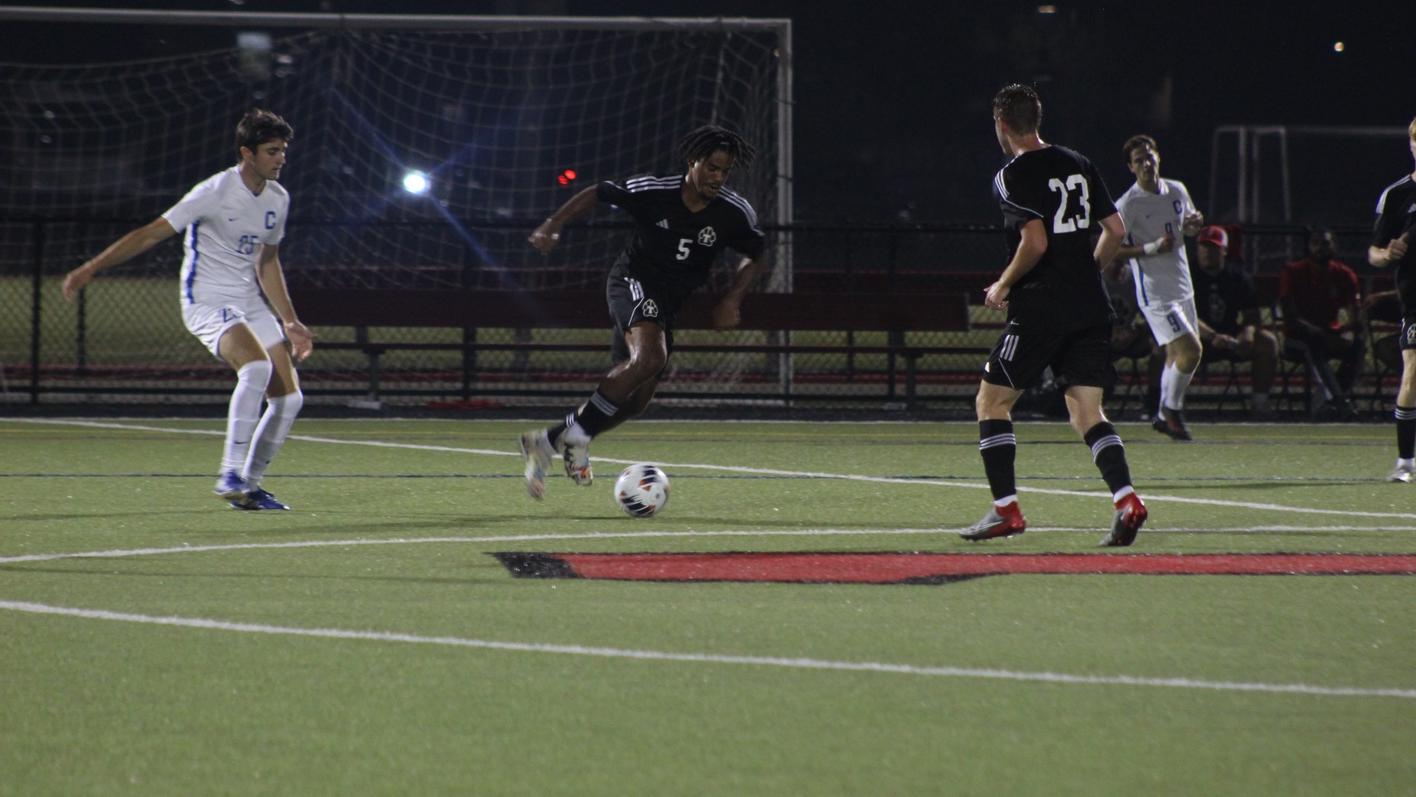 Stefan Simmons
IslandStats.com
Andrew Hodgins scored two goals in the second half to lead, Stefan Simmons, Joshua Joseph, Shane Robinson and their Thomas College Men's Soccer teammates to a 3 - 2 win over Central Maine Community College.
Thomas College put on the pressure early, with four different players taking six shots total in the first seven minutes. Central Maine goalkeeper Daniel Lukonda was forced to make three saves.
In the 8th minute, Simmons took a shot from 30 yards out, which beat Lukonda to take a 1 - 0 lead.
Central Maine responded with a few minutes of possession which created a shot on target, which Thomas College goalkeeper Keein Wright scooped up.
In the 42nd minute, Thomas College looked to score their second goal, but a shot from Lens Louis was saved again by Lukonda.
Central Maine scored in the 46th minute, to tie the score up at 1 - 1 against the run of play.
Thomas College responded in the 61st minute, as Carter Pelletier sent a pass into Andrew Hodgins, who scored to take back the lead 2 - 1.
Following the goal, Thomas College again amped up the pressure. Central Maine goalkeeper Carter Gregoire was forced to make three saves in just under a minute.
In the 65th minute, Thomas College goalkeeper Beyden Stratton was forced to make two saves in 30 seconds, but it wasn't enough as Central Maine scored again to tie the game at 2 - 2.
Hodgins was able to respond in the next minute with two shots that forced two good saves from Gregoire.
In the 72nd minute, Hodgins was played a ball from Dave Louis and found the back of the net again, to take a 3 - 2 lead.