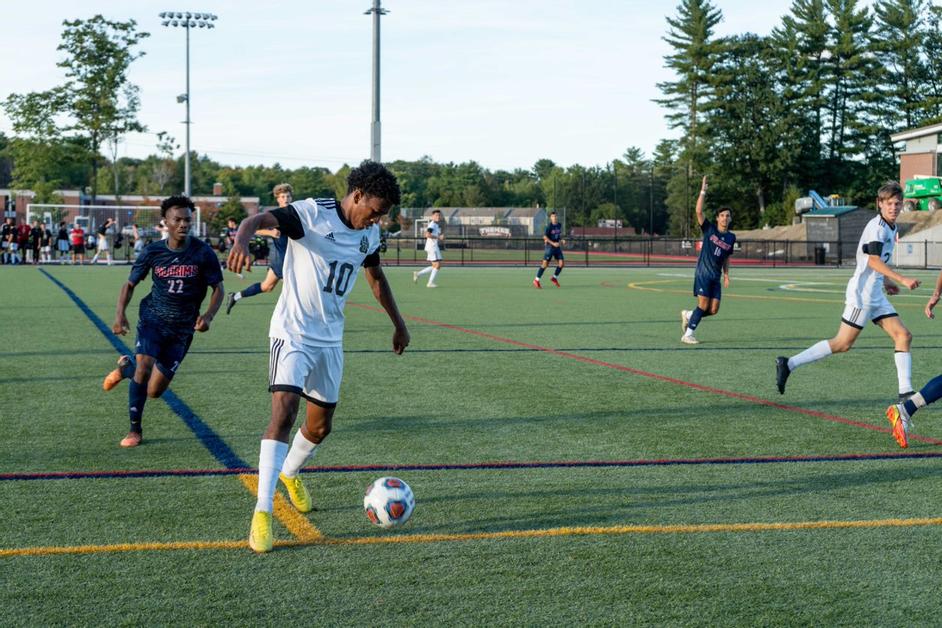 Joshua Joseph continued his hot streak scoring two goals in the second half to inspire Thomas College Men's Soccer a comeback 2 – 2 draw against Maine Maritime Academy.
Joseph, along with Shane Robinson, Stefan Simmons, and their teammates are now 1-2-3 on the season.
Thomas College got off to a quick start, with Daud Abdi finding space to shoot within a minute and a half but was unable to find the back of the net.
Maine Maritime dominated much of the first half, outshooting Thomas College 7-1 in the next 26 minutes.
In the 38th minute, Maine Maritime found a pocket of space and were able to capitalize, taking a 1-0 lead.
Maine Maritime were able to find the back of the net again in the 58th minute, but the game wasn't out of reach for Thomas College.
10 Minutes later, Joseph was fouled inside Maine Maritime 18-yard box, and calmly placed the ball into the bottom left corner to put Thomas College on the board with 22 minutes remaining.
Thomas College's goalkeeper Keein Wright had to make two important saves in the 84th minute to keep the hopes of a comeback alive.
In the 86th minute, Craig Coventry sent in a 35-yard through ball to Joseph, who was able to head the ball into the back of the net, to tie the game up at 2-2.