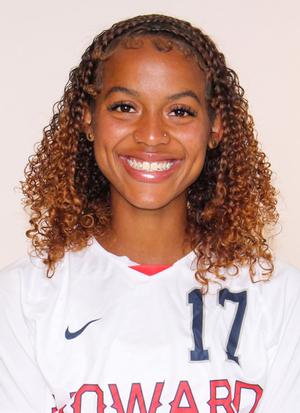 Koa Goodchild and her Howard University Women's Soccer teammates returned to the winner's circle with a 1 - 0 victory against Longwood University.
Howard University came out hungry, putting multiple shots on goal, but Longwood goalie Mary Kate Levush showcased her agility by blocking the Howard attempts. Despite her efforts, Howard University's tenacity soon proved fruitful.
In a great display of athleticism, junior transfer Samone Knight headed her first goal as a Howard University player when she connected with a well-executed corner from newcomer Samantha James in the 16th minute.
The Howard University defense was just as formidable, keeping Longwood to just three shots in the first half while Howard University sounded off six more shots to the net.
One goal is all it took as Howard University kept Longwood at bay through the second half, allowing only four shots to Howard's 15.