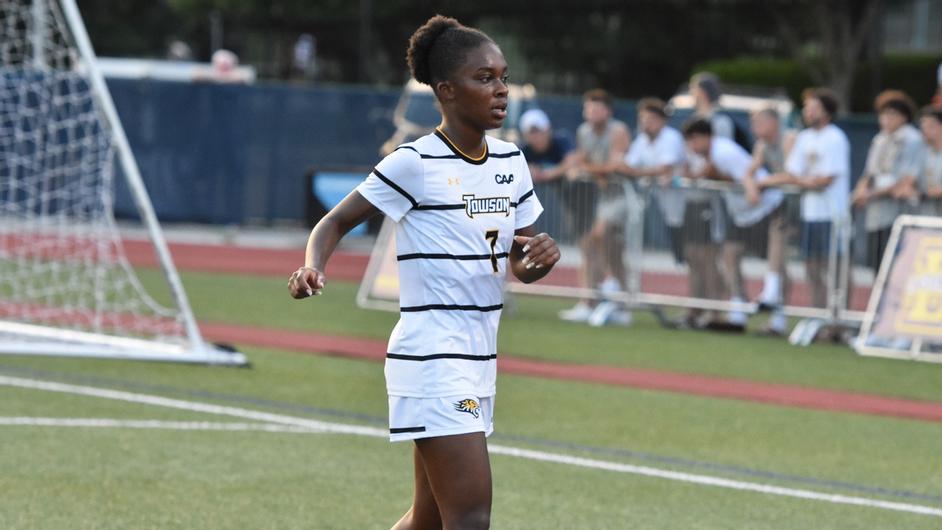 Nia Christopher and her Towson Women's Soccer teammates used an eight-goal barrage, including five first-half goals in an 8 - 1 win against local rival UMBC. The win keeps Towson unbeaten to start the season and now move to 4-0-0 to open the season for the first time in program history.
Jasmine Hamid led Towson with four goals including three in the first half to distance themselves from UMBC. The eight goals was the most in a single game since Towson defeated Howard 8-0 in 2006.
Demi Pierre scored her first goal of the season with an assist with Julie Lynch and Christopher adding assists in the win.
Christopher has now recorded a point in every game this season with her two assists.