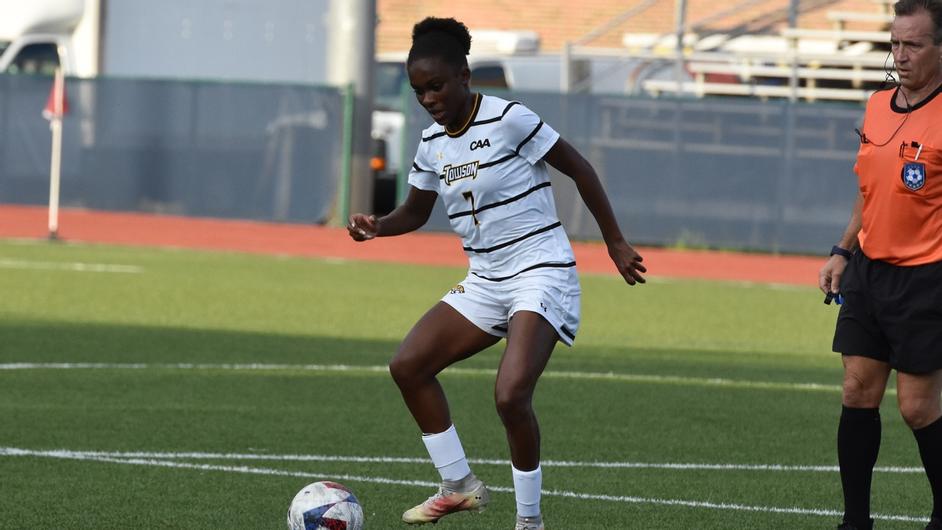 Nia Christopher made history as the Towson Women's Soccer programme opened the season with a 2 - 1 win against La Salle. Jasmine Hamid and Christopher both netted first-half goals in the win.
Towson (1-0) had to overcome a player down situation in the second half to hold off La Salle (0-1). In the process, Christopher became the program leader in game-winning goals with 11, passing hall of famer Christi Landi who had the previous mark at 10.
Christopher had the first look on goal in the 13th minute. She took a ball in the box, but her attempt was saved.
Towson would strike in the 17th minute. Hamid would take a feed from Christopher and slot it home to make it 1-0 Tigers.
Christopher would get her first of the season after taking a great ball from Rebecca Groseibl to give Towson a 2-0 late in the first half.