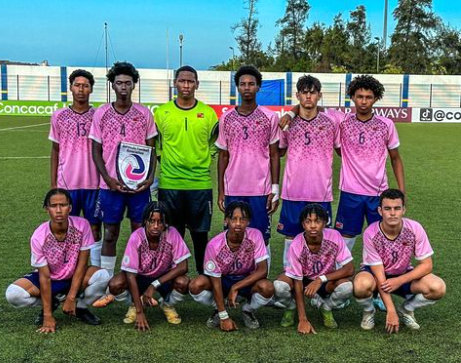 Bermuda secured their spot in the League B Semi-Final of the CONCACAF Under-15 Boys' Championship in Curacao.
Bermuda edged Belize 4 - 3 on Kicks from the Penalty Mark.
After the teams played to a scoreless draw, Dakayo Leverock, Na'im Zuill, Kennahz Fray and Logan Jimenez all found the back of the net for Bermuda.