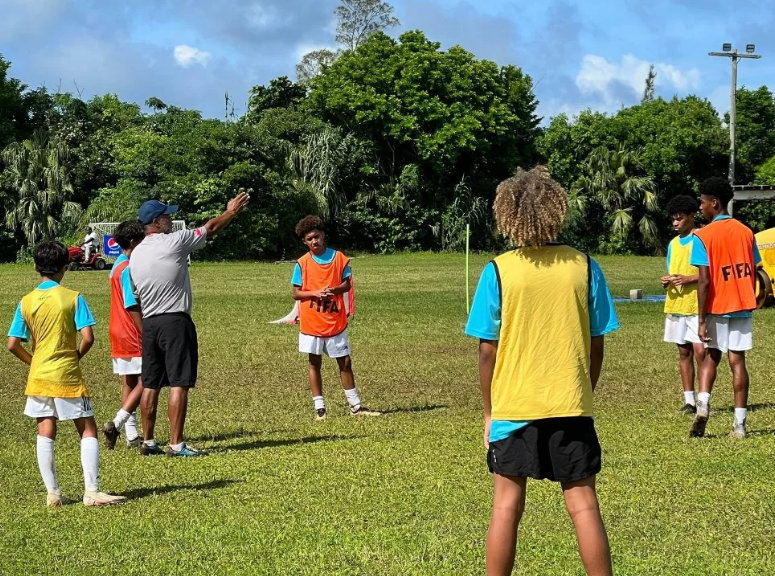 International Development Academy-Bermuda is excited to be returning to the SuperCupNI tournament with our 2010 select team. The experience last year was valuable in providing an opportunity for our teams to gain experience competing outside of Bermuda. The organization of the tournament was outstanding and the players truly enjoyed all of the festivities surrounding the tournament, such as the opening ceremony.
The 2010 IDA Bermuda Select team, who will participate in the minor division of the 2023 event, have been in training over the last two months and are currently going through a pre-tournament training camp as final preparation. The training camp has included on field training & practice matches, classroom sessions focused on mental conditioning and sports psychology, as well as team building activities.
The players are building their fitness and increasing cohesion with team play and tactics and are eager to test their skills and ability against the teams in the minor division. The IDA Bermuda team will arrive in Northern Ireland on July 20 and will be based at the University of Ulster throughout our stay.
The squad is comprised from a selection of players from clubs throughout Bermuda who have been invited to participate with the IDA-Bermuda team.