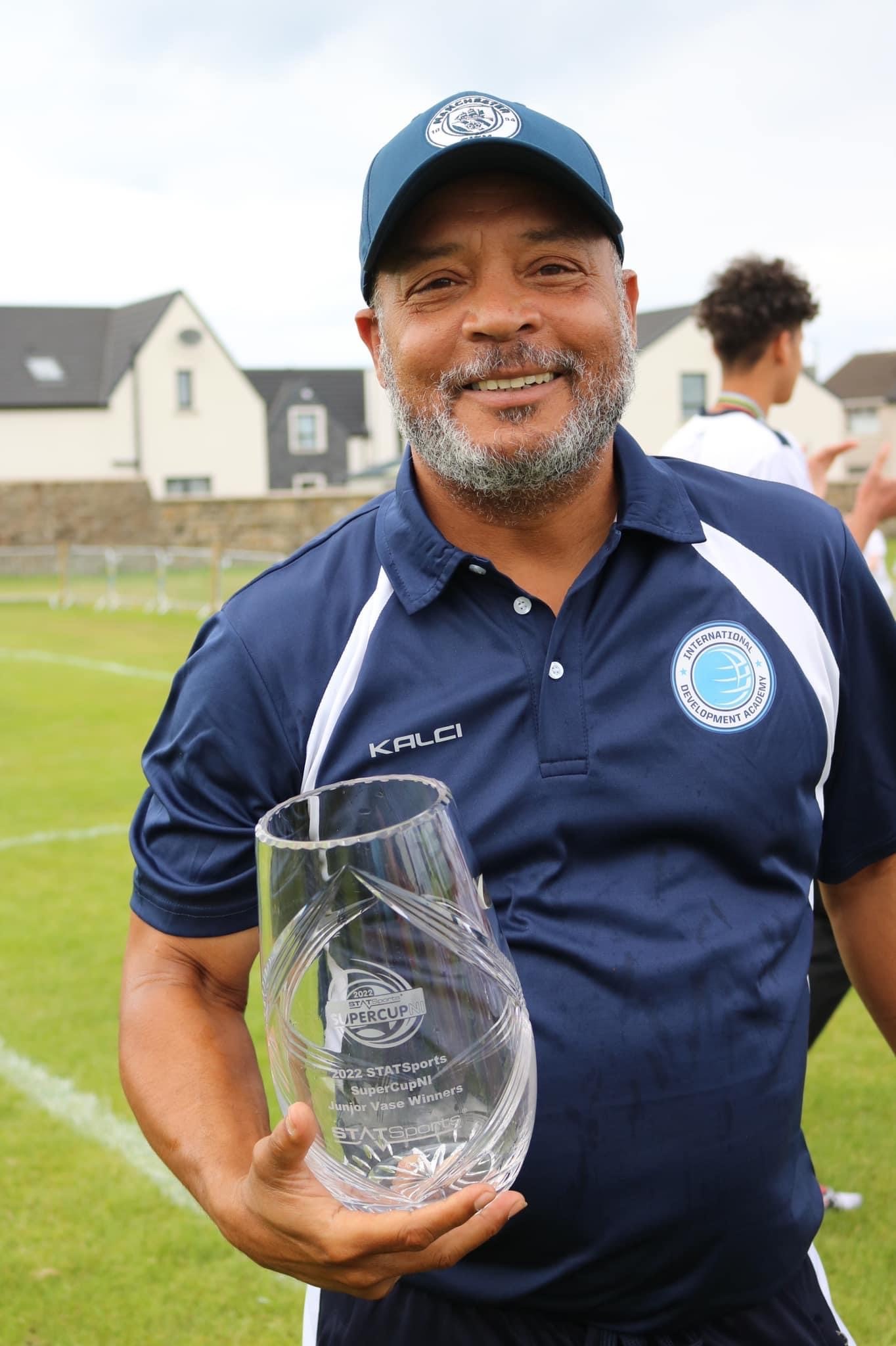 The Warwick Football Academy announced the appointment of Richard Todd as their full-time Technical Director beginning September 1st, 2023. Todd brings a wealth of experience to the role haven served in similar capacities as the Director of Coaching and Academy Director for youth club programs in the USA and Bermuda, including previous appointments as the National Academy Director for the Bermuda Football Association and President of the Bermuda Football Coaches Association.
The Warwick Football Academy (WFA) was formed last month with the merger of the Warwick Academy Football Club and the Warwick Archers Youth Football Club. The new Academy will provide football experiences for boys & girls from introductory programs at the U5 Peewee age group and progressing through developmental & elite player programming up to the Under 17 age group. The Warwick Football Academy is based at Warwick Academy (School), drawing its player pool primarily from the school's student population at the younger ages and providing opportunities for players from the wider community to join.
In addition, as the official youth program for the Robin Hood Football Club, the Academy creates a pathway through the age groups to senior football. This ambitious plan was driven by a desire to create a seamless model through the age groups, broadening the offering to more footballers, and adding value and retaining those looking for elite level experiences on island.
Todd will have administrative and coaching responsibilities throughout the structure as well as helping to lead the development, education, and certification of coaches throughout the program. In addition, he will be involved in building the High Performance Football Programme at Warwick Academy, which offers elite training opportunities woven into the school timetable and curriculum for students enrolled at the school.
Todd will also continue to grow the relationship with the International Development Academy (internationalda.com) to provide enriching experiences in supporting footballers' ambitions outside of Bermuda.
Evaluations for those interested in joining the U13, U15, and U17 teams for next season will be held at the school over the coming weeks. Sessions for the U15 and U17s boys' teams will take place on June 6th, 8th, 13th & 15th from 6 -7:30 pm on the lower field at Warwick Academy. Players and parents can register to attend these sessions or enquire about additional age groups for boys and girls, by sending an email to Todd at: soccer_coach_todd@hotmail.com.