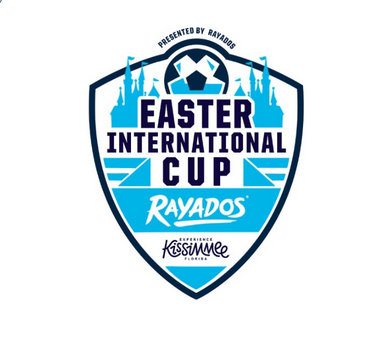 Following the successful launch of the IDA-Bermuda youth travel football programs in 2022, we are pleased to announce the inclusion of players from Bermuda at the 2023 Easter International Cup youth soccer tournament in Orlando, Florida.
Eleven Bermuda-based players will join the New England Surf Select soccer teams at the event to be played over April 5-8, 2023. The Easter International Cup is a high-level tournament for boys and girls age groups from under 10 to under 19. Over 260 teams from across the United States and 25 international teams will be represented at this year's event. All matches will be played at the Championsgate Fields at the Omni Resort – home to Pro and National team training camps – and the Austin Tindall Soccer Complex.
The Surf Select program brings together the most talented players and coaches from the 46 Surf Soccer clubs across the United States to compete together under the Surf Select banner at the highest levels of competition. Through a series of regional and national ID camps within the Surf Nation, players are selected to represent regional or national Surf Select age group teams in national and international competitions.
The process for a player to be selected begins with a recommendation from club Directors of Coaching each season. The players then attend one of the seven Surf Select regional ID events, with further invites then extended to the Surf Select National ID camp in California. At the conclusion of the process, a player is selected on a Surf Select regional or national team to compete in US-based or international competitions.
Two of the Bermuda players, Isaac Todd and Jack Fisher, attended the New England Surf Select ID camp in Boston in December and both were selected to the NE Surf Select regional team for the Easter international Cup event. Fischer was invited to attend the Surf Select National ID camp in San Diego, California in February. The remaining Bermuda players have been identified and invited to play with the New England Surf Select teams at the event through the network of IDA-Bermuda scouts and coaches.
The full list of players from Bermuda, and the Surf Select teams they will be playing with include:
2009 NE Surf Select Boys – Jack Fisher & Qash Lambert
2009 NE Surf Select Girls – Evans Welch, Kalila Daley, & Amaya James
2010 NE Surf Select Boys – Isaac Todd & Zydon Lightbourne Furbert
2011 NE Surf Select Boys – Conor O'Sullivan
2012 NE Surf Select Boys – Adam Barritt & Xavier Hidalgo
2012 NE Surf Select Girls – Devi Samuels
Richard Todd is the IDA Bermuda representative and is traveling to the event to observe the players during the tournament.
"The goal for IDA Bermuda is to provide positive individual and team training & playing experiences to help enhance development and exposure for Bermuda's players. They get to experience a high level of competition against players & teams in their age groups from other jurisdictions around the world, which can lead to further invites for future events or recruitment by colleges and universities looking for collegiate soccer players. There will be additional invites extended to identified players for future Surf Select events, as well as IDA Bermuda team travel this summer to return to the Super Cup Northern Ireland tournament with 2010 boys and a planned 2012 Boys & Girls Labor Day training camp & tournament in Boston."